Cristiano Ronaldo has become the first footballer ever to be named the highest-paid athlete in the world by Forbes magazine, beating Barcelona's Lionel Messi into second place. The Real Madrid star was ranked first after earning $88m (£61m) last year, with Messi earning $81.4m and Cleveland Cavaliers basketballer LeBron James coming in third with $77.2m.
According to Forbes, this is the first time a sports star has been placed at the top spot who isn't Floyd Mayweather or Tiger Woods since 2011. The boxer was named the highest-paid athlete in 2015, mainly due to the pay packet he received following his fight with Manny Pacquiao.
Despite retiring and having only fought once last year, Mayweather still earned $44m and was placed 16<sup>th in the top 100 list.
Elsewhere, tennis legend Roger Federer came in fourth with $67.8m. A massive $60m of this amount comes from endorsements for the 34-year-old, with Federer failing to win a Grand Slam during 2015. Oklahoma City Thunder basketballer Kevin Durant comes in fifth place with $56.2m.
Formula One driver Lewis Hamilton is the highest-placed Briton to appear on the list at 11<sup>th place with earnings of $46m, with Real Madrid's Gareth Bale highest-paid British footballer with $35.9m putting him in 25<sup>th place. Manchester United's Wayne Rooney scrapes into the top 50 in 49<sup>th position after earning $26.1m last year.
Serena Williams becomes the highest-paid female athlete, but the tennis icon is still way behind many of her male stars, earning $28.9m placing her in 40<sup>th place.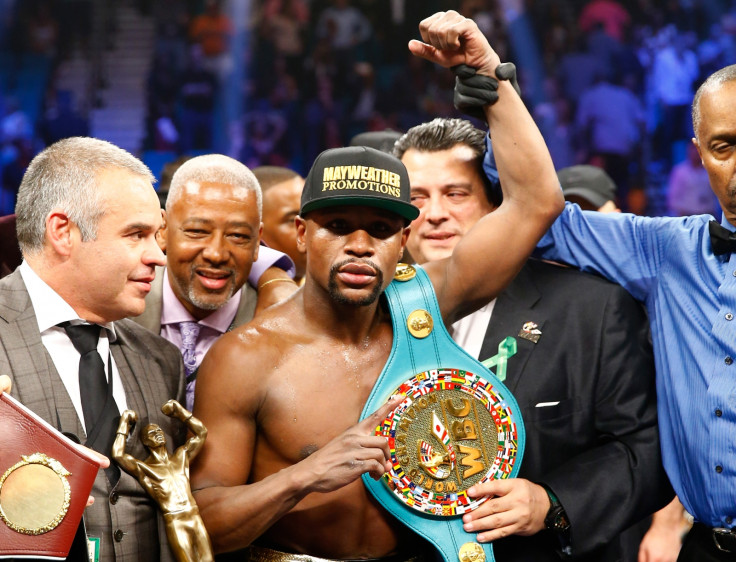 In the top 100 list, baseball players appear the most with 26 stars, with Clayton Kershaw the highest-paid at 33 with $32 million. The next most prevalent sports are the NFL (21 ), NBA (18) and football (12).
In total, the top 100 highest-paid sports stars in the world earned a total of $3.15bn over the past 12 months, slightly below last year's record total of $3.22bn.
Top 20 Highest paid sports stars
| Rank | Name | Total pay | Salary/Winnings | Endorsements | Sport |
| --- | --- | --- | --- | --- | --- |
| #1 | Cristiano Ronaldo | $88 M | $56 M | $32 M | Football |
| #2 | Lionel Messi | $81.4 M | $53.4 M | $28 M | Football |
| #3 | LeBron James | $77.2 M | $23.2 M | $54 M | Basketball |
| #4 | Roger Federer | $67.8 M | $7.8 M | $60 M | Tennis |
| #5 | Kevin Durant | $56.2 M | $20.2 M | $36 M | Basketball |
| #6 | Novak Djokovic | $55.8 M | $21.8 M | $34 M | Tennis |
| #7 | Cam Newton | $53.1 M | $41.1 M | $12 M | US football |
| #8 | Phil Mickelson | $52.9 M | $2.9 M | $50 M | Golf |
| #9 | Jordan Spieth | $52.8 M | $20.8 M | $32 M | Golf |
| #10 | Kobe Bryant | $50 M | $25 M | $25 M | Basketball |
| #11 | Lewis Hamilton | $46 M | $42 M | $4 M | Racing |
| #12 | Tiger Woods | $45.3 M | $274 K | $45 M | Golf |
| #13 | Eli Manning | $45 M | $37 M | $8 M | US Football |
| #14 | Joe Flacco | $44.5 M | $44 M | $500 K | US Football |
| #15 | Tom Brady | $44.1 M | $36.1 M | $8 M | US Football |
| #16 | Floyd Mayweather | $44 M | $32 M | $12 M | Boxing |
| #17 | Rory McIlroy | $42.6 M | $7.6 M | $35 M | Golf |
| #18 | Russell Wilson | $41.8 M | $31.8 M | $10 M | US Football |
| #19 | Sebastian Vettel | $41 M | $40 M | $1 M | Racing |
| #20 | Philip Rivers | $38 M | $37.5 M | $450 K | US Football |