As the Olympics come around again, it is hard not to be excited about the huge strides we've seen in women's sport since 2012. Chelsea Football Club now have a fully-fledged professional women's team and last year the Women's Super-League first division's only female manager, Emma Hayes, led the team to an historic FA Cup final victory.
The match marked the first time an all-female FA Cup final was played at Wembley and we probably have the women's world cup last year to thank for that – the product of exposure of successful female athletes, only this time athletes out-performing the men's national team. This, despite the absence of professional salaries for many of them.
Of course in relation to the Olympics, this particular success story in women's sport has been let down by its governing body, the FA, the regional counterparts of which still can't get it together to forge a British team and give them a chance to enjoy a deserved – and in demand – time in the spotlight at Rio.
We've got some good women's teams in the UK now, with professional women's cricket and rugby players, with many of the women's rugby teams shunning the un-televised Six Nations to concentrate on a new Olympic sport, the Rugby 7s.
Fortunately this governing body is able to fund its team internally. With the exception of hockey, UK Sport is not currently funding any other team sport for the Rio Games, thanks to their "realistic medal opportunity" rule, meaning that a sporting discipline will only qualify for funding if there is a good chance of winning a medal.
On the face of it, that policy does not seem like such a big deal, right? Why should we chuck cash at hopeless cases when there are cyclists and gymnasts, for example, ready to turn their ripped muscles into lucrative sponsorship deals?
I mean, it's no different to any of the other UK government's funding policies. Plus there's Sport England and the like to put money into grassroots sport, developing the talent pool so those neglected team sports – and others - might one day be able to challenge for medals.
There's a problem with this argument, though. We know from statistics that big sporting events like the Olympics bring with them a new optimism for many of the athletically uninitiated now vowing to take up a new sport, in the same way we dust off our tennis racquets every year during Wimbledon.
We are not exposing young men or women to team sports on a national level as we fail to invest in it.
It may be short-lived, but it should be nurtured – particularly in younger people who have not yet addled their bodies to the extent that a quick lap around the park is too embarrassing to contemplate.
Participation and all the things it brings women's sport are not solely the responsibility of the Olympics, as Dr Carrie Dunn, a researcher in women's sport at the University of East London, points out. What the Olympics really give women's sport is a rare opportunity to take centre stage – or at least the same stage – and inspire the next generation of athletes.
"The Olympics offer the chance for women's sport to grab a piece of the spotlight and attention, but we then have to move on from there. The perception is that the Olympics is a cure-all solution in terms of increasing participation but the Olympics on their own won't fix everything. It is a much longer process and governing bodies still don't have a long-term view," she said.
Careers like those of road cycling world champion and Olympic silver medallist Lizzie Armitstead were forged by the Olympics, and she has spoken of how she wanted an Olympic medal before she even knew she wanted to be a cyclist. "The Olympics translate to everybody," she told me recently, "everybody understands an Olympic gold medal".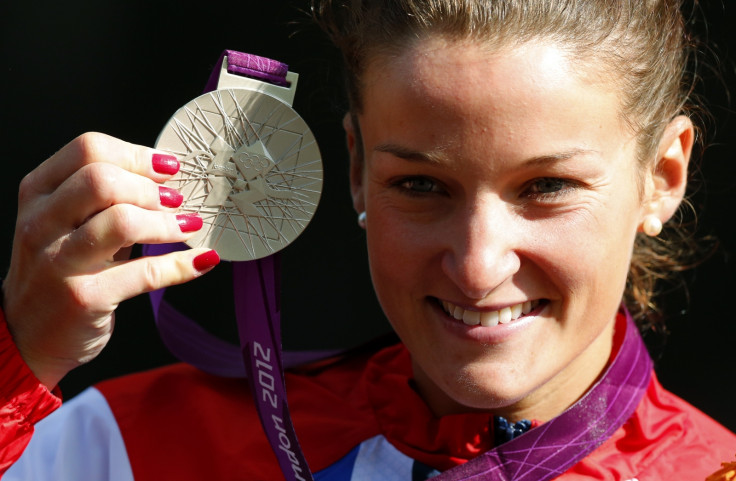 She's right, there's something about an Olympic medal that transcends the normal sporting gender boundaries – at least in the eyes of spectators – and there's a very simple reason for that other than patriotism, which is exposure. Surely that makes it even more important to showcase the full range of women's sport, giving us an opportunity to see something different that might appeal more than the dismal, grey all-weather pitch we've been accustomed to playing hockey on.
In the UK, women have not historically been brought up to recognise sport as their natural domain; it's sweaty, smelly and involves skimpy garments that make teenagers feel self-conscious. The problem with these (let's face it, not insurmountable) barriers is not that there just aren't enough visible elite female athletes to counter those perceptions, but because we are not ordinarily exposed to them.
Talent pools
We are therefore not exposing young men or women to team sports on a national level while we fail to invest in it. Don't get me wrong, in a society where obesity is now considered the greatest threat to public health, clearly this is a cross-gender issue, but young men already see sport as their domain – it requires less nurturing.
For example, American basketball is popular the world over, with household names like LeBron James and Steph Curry – but can anyone name a women's NBA star an impressionable 12-year-old girl might look up to? Meanwhile handball, for example, is the second biggest team sport – and perhaps the most popular women's sport - in Europe aside from football. That is the void in exposure of women's sports the Olympics fill.
OK, yes team sports will still be played at the Olympics and elsewhere –but I don't believe we will watch them without a vested interest. Those sports simply become something "we don't do".
As importantly as the simple fact of knowing they exist, in terms of developing talent pools that might eventually challenge for medals - how can you expect to nurture or inspire domestic talent that has nowhere to go once it grows beyond its local or regional youth team?
The upshot of this is also quite simple: failure to invest in these sports is a failure to invest in public health, and disproportionately so in women's health since the Olympics provides such a platform for women's sport, so is now the time to talk about realistic medal prospects?
---
Jen Offord is a London-based writer and sports correspondent for Standard Issue Magazine. She has written for Lonely Planet, Radio Times, Eurosport and Red Magazine Follow her at @inspireajen
---