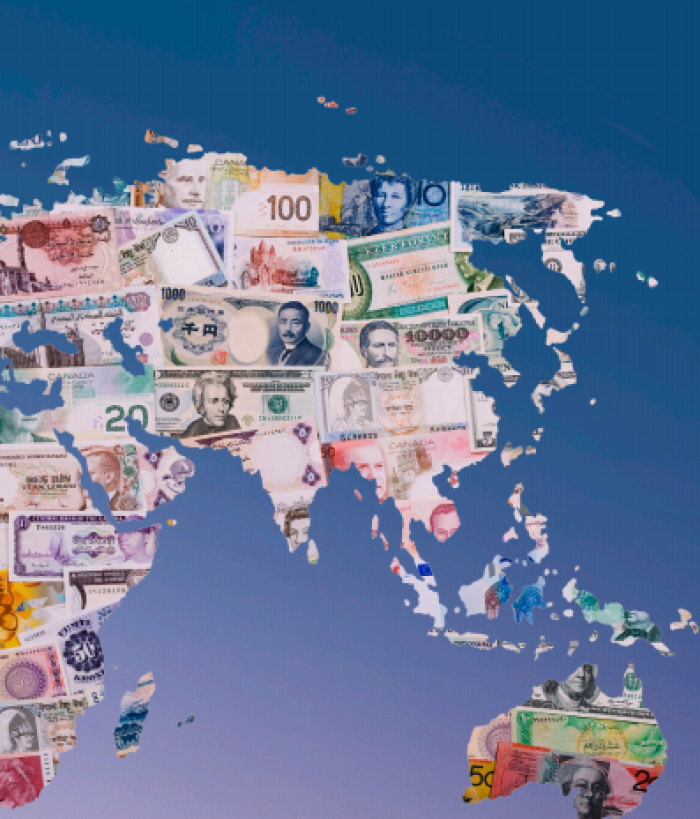 The assets of the richest people on the planet grew more "modestly" in 2014 than in previous years, but there's no real cause for concern – less than 1% of the world's population are still tipped to be collectively worth some $70tn (£44tn, $62tn) by 2017.
The extent of a slowdown in private wealth is probably only a worry if you happen to be a wealth manager, and that is who the RBC Wealth Management/Cap Gemini annual World Wealth Report is aimed at.
The global population of high net worth individuals (HNWIs) expanded at 6.7% in 2014, and their wealth grew at 7.2%. The report classes HNWI as having $1m of investable assets excluding primary residency, collectables and consumer durables.
This was the second slowest year of growth out of the last five years, said the report. In 2013 the HNWI population grew by 14.7% and their assets grew at 13.8%.
Global wealth of this kind is expected to grow at 7.7% from the end 2014 to 2017 to reach $70tn.
Asia-Pacific drove the most growth and over took North America to become the region with the largest HNWI population.
Asia and the US have traded places before in this capacity but the Asia-Pacific region is now expected to retain and extend its lead. Asia Pacific now has 4.69 million HNWIs compared with North America's 4.68 million.
George Lewis, group head, RBC Wealth Management & RBC Insurance, said: "2014 was the sixth consecutive year of growth for the High Net Worth market, with robust equity returns and economic performance enabling wealth to grow by about 7%, following double digit growth the year prior.
"Asia-Pacific led the growth in wealth this year and just edged out North America as the new leader in High Net Worth population. Looking ahead to the next few years, we expect Europe to be a large driver of HNWI wealth as the region recovers economically."
The US maintained the highest level of HNWI wealth – $16.2tn compared with Asia-Pacific's $15.8tn. But Asia-Pacific grew faster, at 11.4% versus 9.1% in the US.
India was the biggest driver out of the Asia-Pacific region. After a relatively sluggish 2013, India ramped up its HNWI population by 26.3% and wealth grew at 28.2%, which was the highest rate of any country in 2014.
Ultra high net worth individuals, who make up just 1% of HNWIs, but who account for some 35% of wealth, continued to grow unabated by the 2014 slowdown. These very wealthy people were also prominent and expending in Asia.
To conduct its analysis, the report breaks down HNWIs into three separate wealth bands. There are the "the millionaires next door" with $1m to $5m in investable assets, those with $5m to $30m to invest (mid-tier millionaires), and the ultra-HNW with $30m or more.
In terms of how these people invest, equities have been on the rise with HNWIs in Japan and Latin America weighting their portfolios the most into shares. Credit also features on the portfolios of HNW investors.
Andrew Lees, global sales officer, Capgemini Global Financial Services, said: "Approximately five years into a steady rise in global stock markets, equities have overtaken cash as the dominant asset class in HNWI portfolios.
"Increased exposure to equities indicates a slowly expanding appetite for risk as High Net Worth Individuals show comfort in equities taking up a larger portion of portfolios, as asset values rise."
The rich have always taken an interest in helping those less fortunate than themselves and this trend continues: the report states that there is no single source of guidance for HNWIs to navigate complex areas where their wealth can have social impact, and this in turn provides an opportunity for wealth managers.