Demi Rose knows exactly how to treat her 5.2m Instagram followers, and gave them a right eyeful with her latest series of snaps in a very provocative bikini post.
The 22-year-old glamour model played up to her sex kitten reputation by sharing two photos of herself wearing a skimpy black bikini simply accessorised with delicate jewellery, grinning from ear to ear in the second shot.
Captioning the post: "Summer dreamin
By @gavinglave
Last chance to get Issue 3 of @sixty6mag before the release of the 4th edition " it was met with hundreds of comments from her adoring fans.
One follower exclaimed: "Simply Stunning!!!!" while another marvelled: "I can Stare at you like.. forever. You are amazing. "
A third drooled: "Wow goddess."
Others were not so complimentary, with one lamenting: "Just another Kardashian, God help us all."
The gorgeous photos were taken in Es Vedra, a small island off the south western seaboard of the Spanish island of Ibiza – where Mawby has spent much of the summer holidaying and working as a model for the likes of Mobella Swim.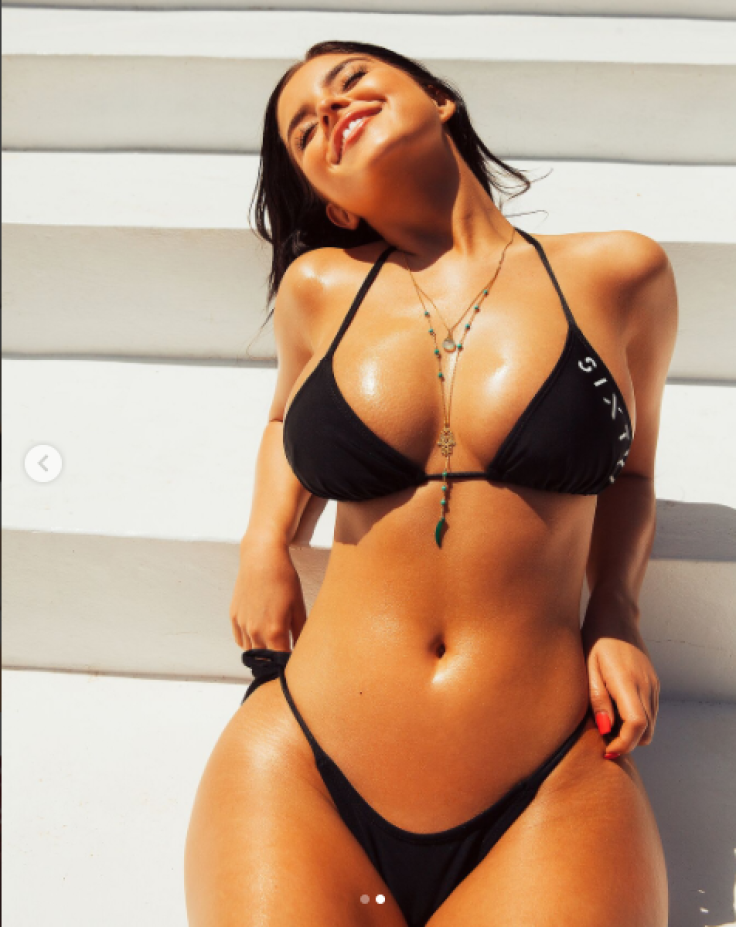 Mawby shot to fame last year after being romantically linked with rapper Tyga after he had split with Kylie Jenner. She is famed for her Kim Kardahsian-esque curves and is very much part of the 'Insta-model' era, with brands eyeing a slice of her huge social media audience.
The Birmingham-born model was not always so audacious, writing on her website: "Since I was a little girl I always dreamed of becoming a model. I loved being in front of the camera and striking a pose, now, my dream is reality. At 5'2 I never thought I would be able to break into modelling as I thought I was too short but I gave it a shot, applied to an agency and after 24 hours my modelling career began."
She is currently signed to Girl Management modelling agency in the UK.