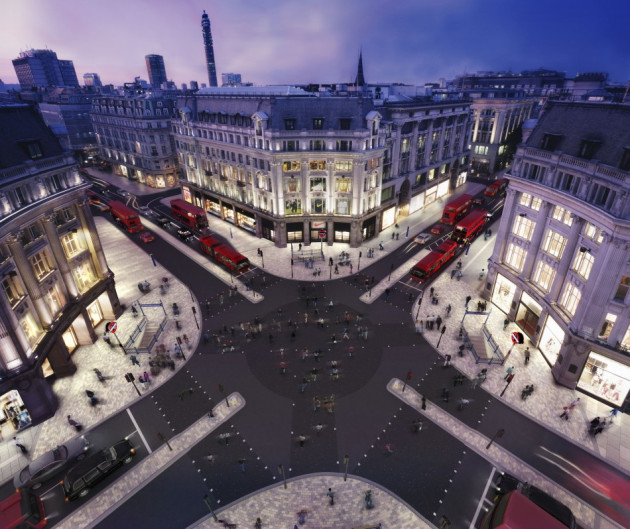 WS Atkins reported a 2.9% rise in underlying profit before tax to £104.5m ($163.6, €122.7m) for the year ending 31 March, 2013, beating the market expected £102m following a strong performance in the UK, its home market, which counterbalanced challenging market conditions in North America and the Middle East.
The design and engineering consultancy said in a statement it is confident of achieving further underlying growth in the year ahead.
But the group's turnover remained broadly unchanged at £1.7bn for the year ending 31, March, 2013. The company's stock was trading 3.3% higher at 1:31pm in London.
The UK region, which accounts for a little over half of the group's revenue, had a good year, 'achieving positive momentum across all its businesses.' Operating profit increased 9.7% from work on rail signaling, defence contracts and from the company's work on the London Olympics.
Atkin's UK operations benefit from the increasing use of the company's Indian offices -- located in Bangalore and Delhi. This business model provides greater 'flexibility of delivery and access to high quality, lower cost resources,' the statement said.
In the US, the group's loss-making construction business Peter Brown, which reported a loss of £6.5m, was working on closing out older contracts and building a pipeline of new business.
In the Middle East, operating profit fell 30%, partly because of protracted negotiations on contract variations and delays in contract awards. Going forward, the company said it would be able to tap 'significant project opportunities' in Qatar, the United Arab Emirates and the Kingdom of Saudi Arabia this year.
'"We have delivered another year of good results and made notable progress towards the implementation of our strategy over the past 12 months. We have continued to optimise our portfolio with the agreed sale of our UK highways services business and sustained positive momentum in our UK, Asia Pacific and Europe and Energy businesses. We remain focused on driving operational excellence throughout the Group to improve margins, optimise our portfolio and meet the evolving needs of our clients. We are confident we will achieve further underlying growth in the year ahead," the company said in the statement.
In February, Atkins announced the planned sale of its UK highways services business to Sweden's Skanska. The transaction is expected to close 'in the summer' for an initial cash consideration of £16m, alongside a further £2m subject to the future performance of the business, the statement said.