Global Trade Deal Could Starve World's Poorest, Says Charity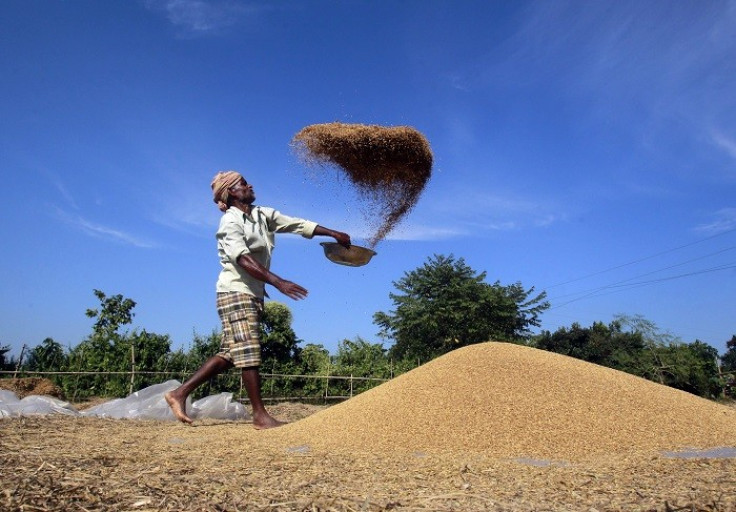 The World Trade Organisation's (WTO) historic trade liberalisation deal has come under fire from critics who say the measures do not go far enough and fail to provide permanent protection of food rights for the world's poorest people.
The agreement, which WTO officials say could add up $1 trillion to the global economy, allows developing countries more freedom to increase subsidies for their agricultural products.
Under an agreed "peace clause", rich WTO member countries will not be allowed to launch disputes against nations that breach subsidy limits as part of a food security programme. However, the clause only lasts four years and has drawn criticism from campaigners who accuse the WTO of window-dressing.
John Hilary, executive director of UK anti-poverty charity War on Want, criticised the WTO of "rank hypocrisy" for failing to reach a more long-term agreement.
"Any suggestion that there is a deal to celebrate from the WTO talks in Bali is absurd," he said.
"The negotiations have failed to secure permanent protection for countries to safeguard the food rights of their peoples, exposing hundreds of millions to the prospect of hunger and starvation simply in order to satisfy the dogma of free trade.
"The USA and EU continue to channel billions in subsidies to their richest farmers, yet seek to destroy other countries' right to protect their poorest citizens from starvation."
War on Want maintained that the Bali declaration paves the way for further threats by calling for a new WTO programme to complete the Doha Round's "damaging trade liberalisation agenda", which is due to be drawn up within the next 12 years.
Nick Dearden, director of the World Development Movement, added that although developing countries have been successful in forcing concessions on to the US and European Union's "pro-corporate agenda", those concessions are only the minimum necessary to push through a deal that remains skewed to corporations.
"Ultimately, the dogma of free trade will continue to mean that corporate 'rights' trump the right of people to food," he said.
"If the US and EU really wanted to tackle global poverty, they would have made the least developed countries package much stronger, as originally put forward in early negotiations and promised to approve it regardless of what happened with the other packages."
© Copyright IBTimes 2023. All rights reserved.