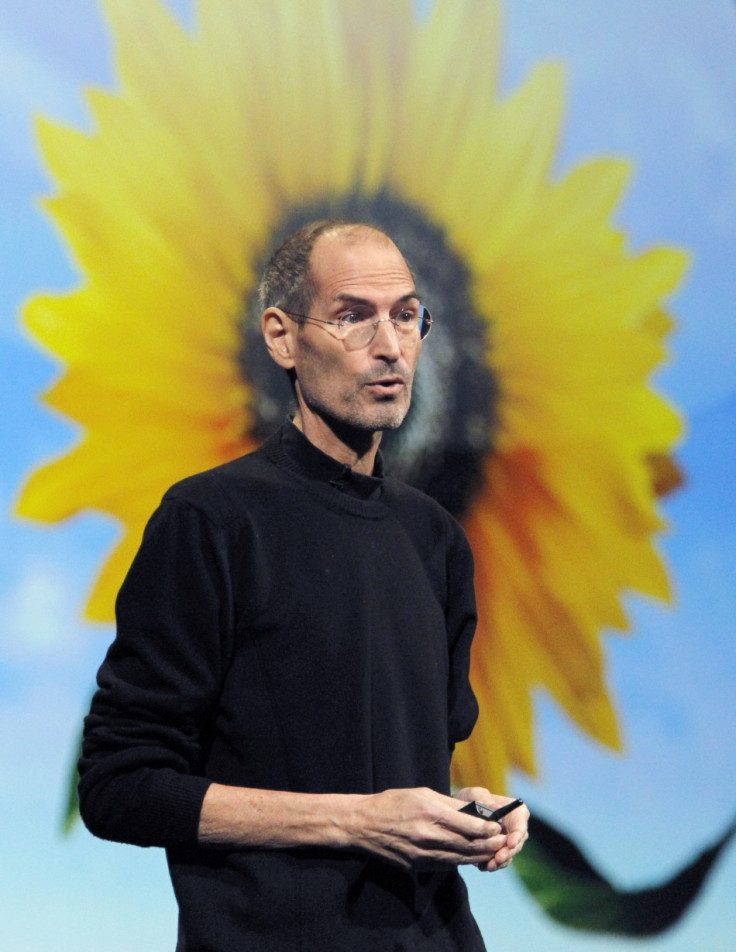 Apple boss Steve Jobs returned from medical leave to unveil the company's much-hyped iCloud service at its annual developers' conference on Monday.
Jobs said iCloud was necessary because the PC was no longer the digital hub of users' digital lives.
The web-based facility aims to synchronise and co-ordinate data across a range of personal devices.
A gaunt Jobs declared that we are living in a "post-PC world" as the company also issued a raft of software-related announcements covering iOS 5, OS X 10.7 Lion and iCloud.
iCloud
The iCloud service was the most hotly anticipated announcement at the Apple conference. The service allows apps, books and music to be synced across devices via iTunes. Products bought for one device will be replicated on all other Apple devices they own. Likewise, web page bookmarks will be shared across all gadgets.
Jobs stressed that iCloud was "not just a hard disk in the sky".
"We are demoting the PC and Mac to just be a device," he said. "And moving the digital hub centre of your digital life to the cloud.
"All of this happens automatically and wirelessly, and because it's integrated into our apps, you don't even need to think about it - it all just works."
Consumers will be given 5GB of free storage for their mail, documents and backup, with further storage available for an undisclosed fee. The service bears similarities to DropBox, the automatic sync and backup service.
One aspect of the cloud-version of iTunes - iTunes Match - will scan the songs that people have ripped from their own CDs. This will replicate the music library in the cloud without the need for the music to be uploaded. The service will cost $24.99 a year in the U.S. with U.K. prices yet to be confirmed.
iOS 5
Apple also introduced updates for the iOS operating system that runs on iPhones, iPads and iPod touches. It said it had sold more than 200 million iOS devices.
With iOS 5 Apple have integrated elements previously associated with PC's - you can edit photos, create more complex mail documents etc - into its hugely successful iPad, iPhone and iPod Touch range.
In addition, Twitter has been heavily incorporated into the new operating system, specifically in new camera and photo apps to make it easier for users to share pictures with their followers.
One of the most significant new features unveiled by Jobs was iMessage, an Apple-only competitor to the popular BlackBerry Messenger (BBM). The service works across the iPhone, iPad and iPod Touch, and allows text messages, photos, videos and contact information to be sent to all iOS 5 devices.
Mac OS X Lion
The latest update for Apple's desktop OS - Lion - was also covered by Jobs. The update brings Mac OS X much more in line with iOS, as it includes not just an integrated App Store but also multi-touch control.
Apple marketing head Phil Schiller said the software had more than 250 new features.
One key update, he said, was the inclusion of multi-touch track pads so Apple's notebooks can handle gestures such as pinch-to-zoom and momentum based scrolling seen before now on the iPhone.
Another gesture will take users to Mission Control, a global overview of everything happening on a notebook. Lion also has an auto-save feature that automatically keeps copies of documents and other files.
Also introduced was a peer-to-peer wi-fi feature called Air Drop that lets Mac owners share files with friends and colleagues by dragging and dropping an icon onto a picture.
The company said Lion would be released in July, with upgrades only available through the App Store, at a cost of £20.99. People who bought a Mac after 6 June will get the update for free.