At the beginning of World War I, millions of men across Britain and the Empire volunteered to fight as many feared what might happen if Germany won.
The government churned out 12.5 million recruiting posters, in over 160 designs, to reel in volunteers, leading to armies being forged across the world to help Britain in its war effort.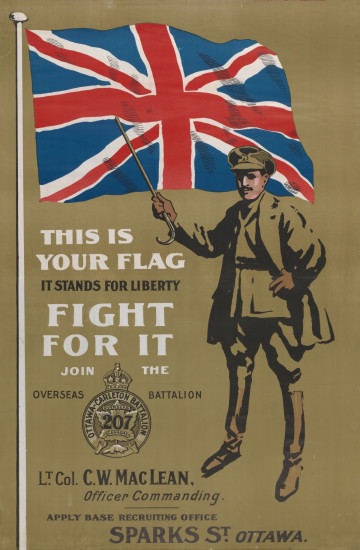 Nearly one million Indian men of all religions and castes enlisted to fight Britain's war, while more than one-tenth of Australia's population - 416,000 - enlisted to fight.
Furthermore, when Lord Horatio Kitchener, the British military leader given the task of raising an army, called for 100,000 men more men to enlist, nearly 750,000 men volunteered 8 weeks later.
However the nature of the war led to huge casualties, on all sides. Of the seven million men who marched off to war in August 1914, one million of them lay dead within a year.
In November 1915, Prime Minister Herbert Asquith revealed that conscription would be introduced if more men did not enlist and later, compulsory enlistment came into force.
As part of IBTimes TV's special series of videos, looking at the First World War, we spoke to experts at the Imperial War Museum over the evolution in how wars were fought from the frontline and how recruitment in WWI changed the way personnel were drummed up for other wars to come.