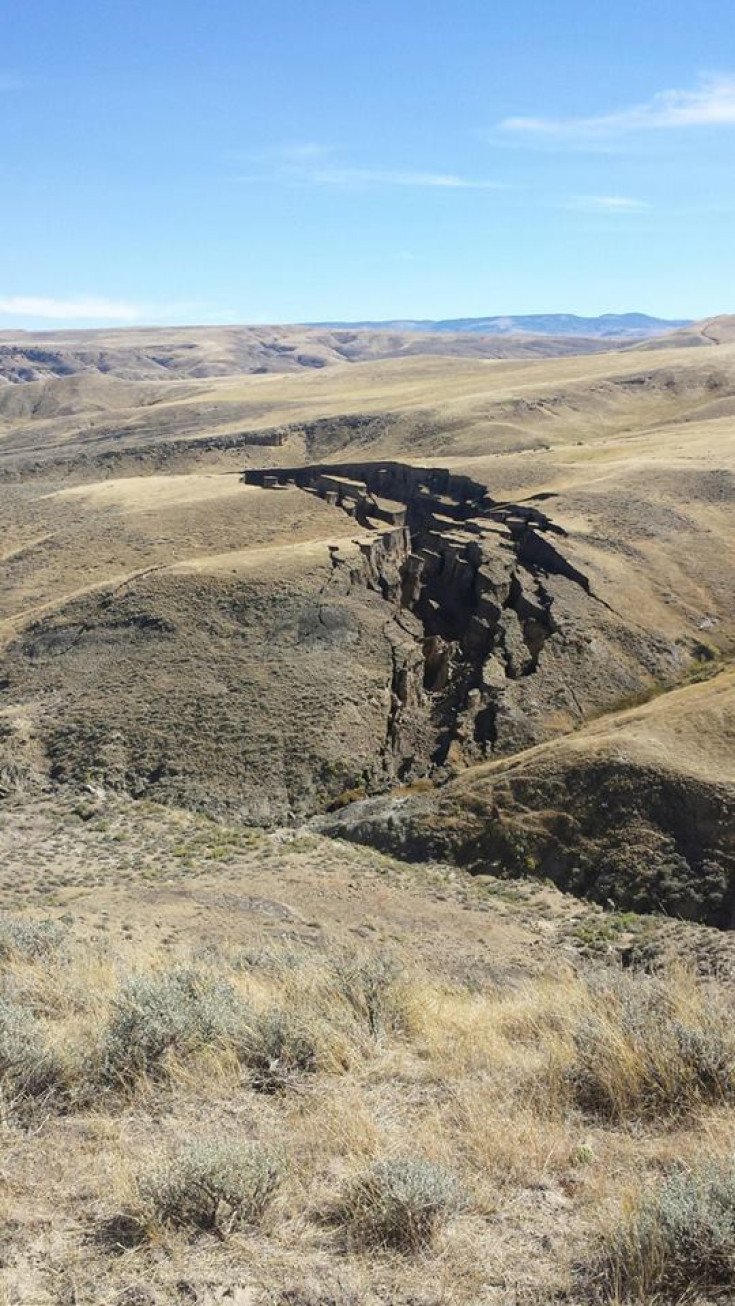 A giant mystery crack that opened up on the Bighorn Mountains in Wyoming has been explained by engineers and scientists as being the result of a landslide. Photos of the crevasse were posted online by SNS Outfitters & Guides, leading many to speculate what could have caused the crack.
SNS initially said: "This giant crack in the earth appeared in the last two weeks on a ranch we hunt in the Bighorn Mountains. Everyone here is calling it 'the gash'. It's a really incredible sight."
The crack was first noticed the crack early in October. It measured around 700m by 40m and generated a huge amount of media attention, so much so that SNS's initial Facebook post has since been shared over 8,000 times.
To solve the mystery, SNS invited an engineer to visit the site. In an update, the company wrote: "We walked the perimeter and took estimates on size using a rangefinder. We estimated the crevasse to be about 750 yards long and about 50 yards wide. According to the engineer, there was a cap rock being lubricated by a spring. Additionally, there was a spring running across east to west, which then caused the entire thing to slide north.
"The engineer estimated about 15 to 20 million yards of movement. According to the USGS, there has been no seismic activity, so we have no other possible explanations at this time... It truly is incredible to look at, a canyon that formed almost overnight – a mountainside that seems to have suddenly collapsed."
Weighing in on the mystery, Dave Petley, pro-vice-chancellor (Research and Enterprise) at the University of East Anglia, wrote a blog post for the American Geophysical Union. He said the fissure is the result of the rear tension crack that has opened up as the mass slid forwards.
Images show how the movement has created "two new lateral shears". Petley wrote: "The toe of the landslide is characterised by a massive zone of buckling and compression. There may be some evidence that the main body is going through some internal deformation – note the possible cracks in the slope on the right side in the area in shadow.
"I suspect that water did play a role in this landslide, but in general the role is to change effective stress not to provide lubrication. There is a good chance though that this is a progressive failure and that the changes in the behaviour of the springs occurred as the internal drainage of the slope replumbed itself as the deformation developed."