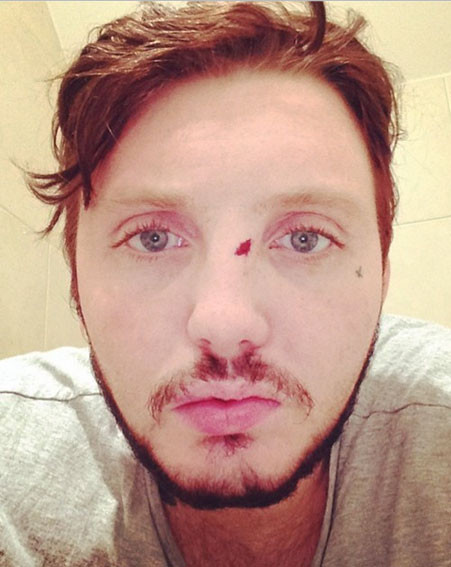 X Factor bad-boy James Arthur has revealed he was involved in a punch up.
The controversial singer, who is currently in Poland to perform at the Wromantic Festival which takes place in the city of Wroclaw, posted images of his scratched up face on Instagram revealing he was involved in a fight.
Arthur posted a selfie online showing off a cut on his nose and swollen cheeks, with the comment "Polish bar brawls are the best".
Despite looking like he received a fair amount of injuries in the bust-up, he hinted that he dished out just as much in return. He told fans they should "see the other guys".
The singer who got in to a drunken scrap with several men also assured fans not to worry,
"Don't worry, I'm absolutely fine and in good health, just a couple bumps and scratches in a scuffle. Boys will be boys."
News of the bust-up comes just a few weeks after he was allegedly dumped from Simon Cowel's record label for being a "liability".
His recent behaviour hasn't done much to help his image as fans are taking to social media to express their disapproval.
The 26-year-old star was playing the Wromantic Festival in the Eastern European nation.