Shortlists for young actors and actresses 20<sup>th Century Fox want to play Jean Grey and Cyclops in X-Men: Apocalypse have surfaced online.
Kick Ass star Chloe Moretz, Oscar-nominee Hailee Steinfeld and Super 8 breakout Elle Fanning top the billing for telekinetic mutant Grey, while relatively unknown actors fit the bill for Scott Summers, aka Cyclops.
That list is topped by Interstellar's Timothee Chalamet, Charlie Rowe and EastEnders' Ben Hardy, who has played Peter Beale in the BBC show since summer 2013.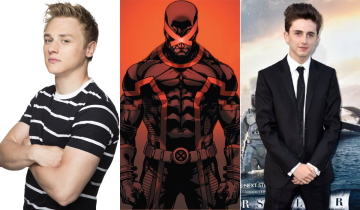 It has been well-established that Fox's follow-up to this year's Days of Future Past will re-cast the two characters played as adults by Famke Janssen and James Marsden - as well as Halle Berry's Storm.
Janssen, Marsden and Berry each made appearances in Days of Future Past that may prove to be their last. They all appeared in the first X-Men film 14 years ago.
According to The Wrap Moretz and Fanning met with Apocalypse director Bryan Singer in recent weeks but no offers for official screen tests have been made to anyone as of yet. There is still plenty of time before filming starts next year.
X-Men was soft-rebooted in 2011 with X-Men: First Class, which was set in the 60s and introduced new characters into famous roles. Jennifer Lawrence, Michael Fassbender, James McAvoy and Nichikas Holt starred and are expected to return.
Chances are Hugh Jackman will return as Wolverine as well. It has also been rumoured that Channing Tatum will make his debut as Gambit and Evan Peters will return as Quicksilver after his show-stealing turn in Days of Future Past.
X-Men: Apocalypse will be released on 19 May 2016.