The FBI has arrested two men, including a Ku Klux Klan member, for trying to build an X-ray weapon to kill Muslims and other people they perceived as "enemies of Israel", including President Barack Obama.
Glendon Crawford, 49 and Eric Feight, 54, both from New York state, have been charged with conspiracy to provide material support to terrorists, and face 15 years in prison if found guilty.
Authorities found out about the plan when Crawford reached out to some local Jewish organisations, looking for funds and help with the technology.
A synagogue in Albany alerted officials after Crawford allegedly walked in and enquired about a technology able to kill "Israel's enemies while they slept."
Crawford, who is reportedly a member of the United Northern and Southern Knights of the Ku Klux Klan, also approached high-ranking Klan members with the same purpose and was again reported to the police.
"Crawford has specifically identified Muslims and several other individuals/groups as targets," investigator Geoffrey Kent said in a court affidavit.
Among the targeted individuals was an unspecified "political figure" the FBI identified as the US president, sources familiar with the investigation told ABC.
In a conversation monitored by the FBI, Crawford railed against the president, referring to Obama as "your treasoness bedwetting maggot in chief".
"He started bringing the scumbags [here] wholesale as he got in charge. He directed the INS [a former US immigration agency] to start bringing the muzzies [Muslims] here without background checks," Crawford wrote in an email.
Crawford and Feight suspected they were under police surveillance and used a system of code words, referring to each other with the names of "Dimitri" and "Yoda".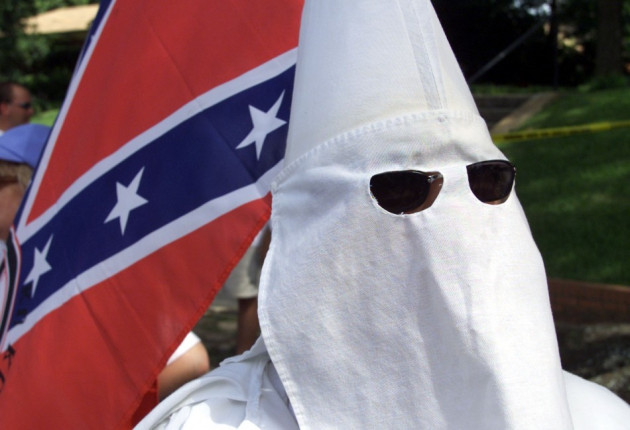 Death ray
Crawford, an industrial mechanic at General Electric (GE) met Feight, an external contractor to the company, at work and the pair decided to assemble a mobile, remotely operated, radiation-emitting device capable of killing targeted individuals silently with lethal doses of X-ray radiation, authorities said.
The industrial X-ray system was to be mounted on a truck.
"The defendants plotted to use this device against unwitting victims who would not immediately be aware that they had absorbed lethal doses of radiation, the harmful effects of which would only appear days after the exposure," the US Department of Justice said.
Feight, who had mechanical and engineering skills, went as far as building the remote control, before being arrested by FBI agents operating undercover as KKK members interested in using the weapon.
"This case demonstrates how we must remain vigilant to detect and stop potential terrorists, who so often harbour hatred toward people they deem undesirable," US Attorney Richard Hartunian said.
The men appeared separately in a federal court and were ordered to be detained.