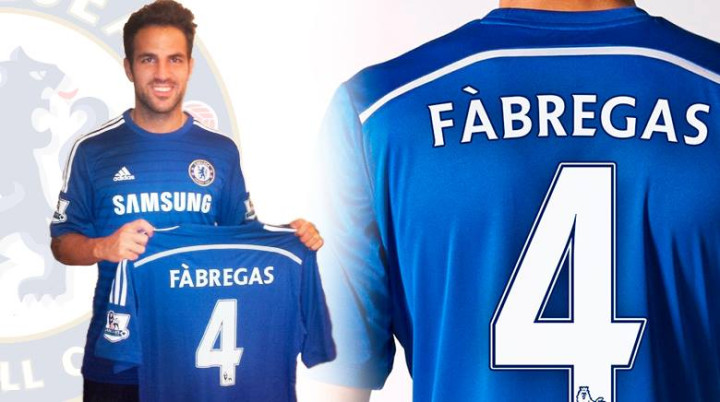 Barcelona legend Xavi Hernandez has claimed that Cesc Fabregas's move to Chelsea is a "big loss" for the Catalan club – but wished his friend all the best at Stamford Bridge.
The former Arsenal hero completed his long-awaited move to west London on Thursday, after Chelsea reportedly agreed to pay Barcelona £27m.
The Spanish international returned to his boyhood side in 2011 but has struggled to make the impact expected at the Camp Nou during three seasons at the club.
Nevertheless, Xavi believes that Barcelona will miss his skills next season.
"It's a big loss for Barcelona. It's his future and he's decided on it. I wish him all the luck in the world because I consider him a friend," Xavi was quoted by AS.
"It's great news for Cesc. He's content and looks happy. It's a great chance for him to play in a big club. That was what he wanted and he seems happy. Now he will be able to relax knowing what his future for the next few years is to be."
Meanwhile, Fabregas himself expressed his happiness about coming back to the Premier League.
"I do feel that I have unfinished business in the Premier League and now is the right time for me to return.
"Yes, everyone knows that Arsenal had the first option to sign me. They decided not to take this option and therefore it wasn't meant to be. I wish them well in the future.
"I considered all the other offers very carefully and I firmly believe that Chelsea is the best choice. They match my footballing ambitions with their hunger and desire to win trophies. They have an amazing squad of players and an incredible manager. I am fully committed to this team and I can't wait to start playing."