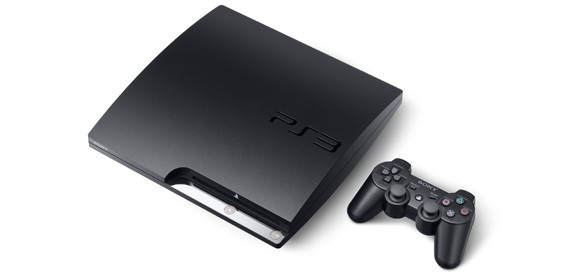 Video games and consoles are big business. High-powered brands like Sony, Microsoft and Nintendo have established themselves as leading players and provide cutting edge technological and, often, gameplay, advances for the millions of gamers out there.
In addition, these consoles - specifically the next-gen units - are designed to act as complete media and entertainment units and are built to put most Personal Computers to shame, with Central Processing Units (CPU), Graphics Processing Units (GPU) and Random Access Memory (RAM).
Check out the top five video game consoles around...
Microsoft Xbox 360 (250GB)
The Xbox 360 offers significantly advanced graphics and audio capabilities, ensuring that gamers have as realistic an experience as possible. It features a true HD display and access to the Xbox Live network - an online service that allows for multiplayer sessions and access to free and paid gaming content. In addition, the Xbox 360 console comes with a sleek and stylish design featuring Wi-Fi (802.11n, compatible with b/g/n networks) that can be used to connect to Xbox Live. It boasts a massive 250GB hard drive.
Price: £195.85
Sony PlayStation 3 (160GB)
Sony's PS3 provides plenty of exclusive games and features like a built-in Blu-ray player, picture quality at 1080p and built-in Wi-Fi connectivity. It includes 160GB of memory which can be used to store games, music, videos and pictures. In addition, without any charges users can subscribe to Netflix and stream movies and TV shows.
Price: £162.55
Nintendo Wii
The Nintendo Wii comes with motion controls allowing users to experience intuitive gameplay. It packs the New Super Mario Bros. Wii game, Wii remote plus controller and a Nunchuk accessory. It is possible to connect up to four Wii remote plus controllers via Bluetooth wireless technology. The console comes with 512MB of internal flash memory.
Price: £97.92
Nintendo 3DS
The Nintendo 3DS features 3D entertainment and users can experience real 3D graphics without using special glasses. It includes a built-in 3D depth slider that allows users to quickly adjust the intensity of 3D settings as required. In addition, it comprises a built-in motion sensor and a gyro sensor which makes users react to the motion and tilt. It comes with two screens, a widescreen display on the top with a resolution of 800x240 pixels and an LCD touchscreen at the bottom having a resolution of 320x240 pixels. It is packed with a 2GB microSD memory card which can be used to store pictures and music.
Price: £110.98
PSP Go System
The PSP Go System comes with a 3.8in LCD screen with superior quality graphics and gameplay. It includes 16GB of flash memory allowing the users to store games, movies, TV shows and pictures. It supports complete multimedia capabilities which include music, pictures, internet browsing and Skype.
Price: £130.56