From price and release date to all the launch titles and hardware specs Ed Smith tells you everything you need to know about the Xbox One.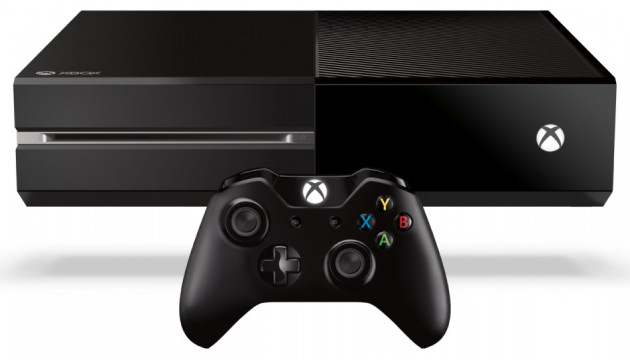 Arriving on 22 November, a week before the PlayStation 4, Microsoft's Xbox One will be the first in the eight generation of game consoles to go on sale.
It'll be shinier. It'll be faster. It'll feature a front-facing camera that watches while you sleep and plots to kill your husband. But all of this you know already. What about the other things, the details?
What do you REALLY need to know?
Well, that's what this article is for. We've already been through the PS4, outlining the retail bundles, the hardware, the controller and the games. Now we're doing the same for the Xbox One.
Let's get right to it.
Xbox One: Prices and Bundles
The Xbox One is almost £80 more expensive than the PlayStation 4, £429 versus £350. However, if you look around you can find some pretty neat deals.
Toys R' Us is offering the cheapest Xbox One at £419. That also comes with FIFA 14 included.
Up from that you have GAME, which will sell you the console alone at the RRP of £429, but is also offering a bundle including Call of Duty: Ghosts for £459. The FIFA bundle at GAME is much more expensive however, at £449.
Shopto has a good range of bundles. If you're all about the games you can get FIFA 14, Ryse, an additional controller and a play and charge kit all for £489. If it's online play you want, then the store also sells the console, FIFA, Forza Motorsport 5 and 12 months of Xbox Gold subscription for £499.
You'll need Xbox Gold not just to play online games but also to access a lot of the One's multimedia services and apps, so this is a good all-round starter bundle.
If you want to go all out on software, then it's back to GAME, which has the Xbox with Ryse, Dead Rising 3, Need for Speed Rivals, Forza 5, Battlefield 4 and Call of Duty: Ghosts all in for £700. That's the most expensive bundle we've turned up so far but it doesn't include a Gold membership or an extra controller.
As for individual games, same as the PS4, they'll set you back between £45 and £50 each, but you can expect that price to drop as time wears on.
Xbox One: Hardware
Again, let's not get bogged down in clockflops and teraspeeds. All you need to know is that, at the internal level, the Xbox One is virtually identical to the PlayStation 4. Any minor difference in GPU or CPU isn't going to affect your day-to-day play.
In fact, having played both machines now, we can confirm these two things: The graphics on both consoles are, for now anyway, barely an improvement on the current generation, and neither PS4 or One has a visual edge. They both look as good as each other.
Nevertheless, in regards to controllers and stuff, there are a couple of need-to-know differences.
Firstly, the Xbox One can support eight controllers (!) over the PlayStation 4's four.
Also unlike the PS4, the One can accept external storage devices, as long as they're connected by USB. So if the 500 GB of built-in storage (same as PlayStation) isn't enough, then you can add more.
Lastly, it plays Blu-Rays AND DVDs. However, the DVR feature, which allows you to record and upload in-game footage, isn't available unless you have an Xbox Gold membership. It also doesn't record as long as the PlayStation 4 - the PS4 will capture your last 15 minutes of gameplay footage while the Xbox One will only save five minutes.
Kinect
Unlike the PlayStation Camera, which has to be bought separately from the PS4, the Kinect 2.0 comes included with every Xbox One and it can pull some pretty neat tricks.
Firstly, it can now detect 25 skeletal joints, an improvement over the original Kinect, which would only find 20. This means your fingers are now individually mapped when you play a Kinect game. In Kinect Sports Rivals for example, during the jet-ski races, if you clench your fist, that acts as you revving the throttle. If you open your hand, the engine stops.
The Kinect also recognises your face. So if you're playing with seven other people, and for some reason you all have to put down your controllers, when you come back to them, you won't have to fuss about who's was who's - the Kinect will simply recognise your face and assign you whatever controller you've picked up.
That also means no more awkward logging in. The console just sees your face and signs you on automatically.
The face scanner can also recognise your age and push you movies or TV or whatever based on that. If you're over 18 and you sign into Netflix on the One, it'll send you recommendations tailored to adults. But if you're a kid, and parental controls are switched on, you'll be recommended films that are age appropriate.
It also has a voice sensor, so you can turn the Xbox on and off and navigate the homescreen using vocal commands.
Significantly more creepy is the "mood sensor" which can tell whether you're smiling, frowning or "neutral." Not sure what this is for yet (probably world domination) but chances are developers will use it for procedural games. If you're playing a horror, say, and the game picks up that you're "happy" it might start ramping up the scares.
The Kinect's heartbeat sensor is used for similar reasons. If you're playing a fitness game and you're pushing too hard, it'll take you into a cool down routine. It's that sort of thing. Real sci-fi stuff.
The Kinect can be switched off however - completely. So don't worry.
Xbox One: Controller
The new Xbox controller isn't quite the overhaul that the Dual-Shock 4 represents. There's no touchpad on the back, no built in motion sensor. In fact, save for a couple of small optimisations, it's identical to the Xbox 360 controller.
The face butons - X, B, A and Y - are now deeper into the controller and don't protrude as much which makes them slightly easier to press. Same goes for the Home button, which is now much smaller and lighter.
The two triggers have gotten bigger and now take up most of the pad's shoulder area. That makes them easier to find and grip. The battery pack is also much flatter now and clips into the back of the pad without leaving that big, awkward bulge sticking out.
The pad also features two new buttons, Menu and View, which are located in the middle of the face, like the Dual-Shock's Start and Select buttons. What these buttons do will depend on how developers implement them. Menu for example could be used to access in-game menus like inventory, squad commands or video playback options while View will shortcut you to secondary game screens, for example to look at maps or files you've collected while playing. But these are just examples.
Xbox One: Multimedia
Ok, let's start with the entertainment apps. 13 different streaming services will be available for the One at launch with more promised in the future. Full list below:
However, unlike the PS4, which lets you stream music and videos without needing a PlayStation Plus membership, with Xbox One, you will need to be a member of Xbox Gold before you can get to any of these apps which is kind of a downer.
On the upside, you can plug your cable or satellite box into the One via an HDMI lead and watch live TV on your Xbox. What this means is that, while you're watching television shows, you can still receive messages from online friends, notifications of multiplayer matches and so on. You can also make Skype calls.
Using the "Snap" feature, which is activated via the Kinect, you can pinch and resize different apps, meaning you can use half the screen to show your live television and the other half to run your Skype call. However, although Snap is available from the off, live TV through your Xbox One isn't going to happen in the UK until 2014, so you'll have to hang tight.
There's also the SmartGlass app, which is going to be a major deal with a lot of Xbox One exclusive games.
You may have already used SmartGlass with your 360. It allows you to control the homescreen menu via your phone's touchscreen, acting as a sort of Xbox remote control. However, on the One, it's going to have a lot more uses.
Like the relationship between the PS Vita and the PlayStation 4, SmartGlass will be used to perform secondary in-game functions, such as look at maps or access inventory. Dead Rising 3 seems to be using it the most. In that game, you can use SmartGlass to view an overhead map of the world and call in airstrikes to whichever location you tap. It also doubles as your in-game phone - when someone calls you in Dead Rising 3, so long as you're logged into SmartGlass, you can physically pick up your own smartphone to listen to their calls.
SmartGlass is available on Android, iOS and of course, Windows devices.