Xi, Biden Arrive For Key San Francisco Summit
US President Joe Biden and his Chinese counterpart Xi Jinping arrived in San Francisco on Tuesday on the eve of an eagerly awaited meeting between the leaders of the world's two largest economies.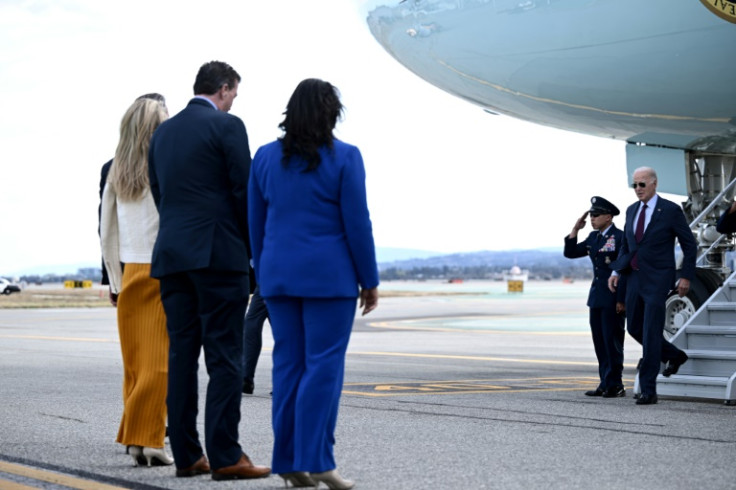 US President Joe Biden and his Chinese counterpart Xi Jinping arrived in San Francisco on Tuesday on the eve of an eagerly awaited meeting between the leaders of the world's two largest economies.
The pair will huddle on the sidelines of the APEC summit in California for their first encounter in a year as trade tensions, sanctions and the question of Taiwan have fueled quarrels between Washington and Beijing.
Biden characterized the meeting as a chance to right ties that have floundered in recent years.
"We're not trying to decouple from China. What we're trying to do is change the relationship for the better," Biden told reporters at the White House before heading to San Francisco.
Asked what he hoped to achieve at the meeting, he said he wanted "to get back on a normal course of corresponding; being able to pick up the phone and talk to one another if there's a crisis; being able to make sure our (militaries) still have contact with one another."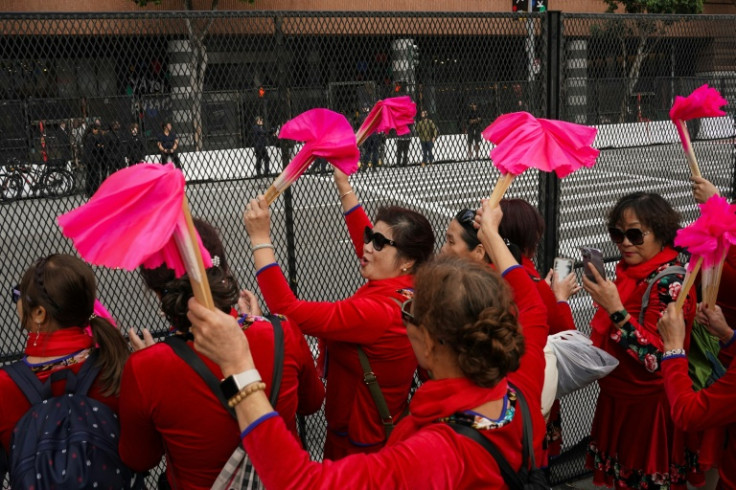 But Biden also warned that the United States was wary of investing in China due to Beijing's business practices.
"I'm not going to continue to sustain the support for positions where if we want to invest in China, we have to turn over all our trade secrets," he said.
The two presidents are expected to meet for several hours Wednesday on the sidelines of the Asia-Pacific Economic Cooperation (APEC) summit in San Francisco.
The forum brings together 21 economies, which together account for about 60 percent of the world economy.
They are both also expected to meet major business leaders, and hold a number of other bilateral meetings.
Positive momentum from November 2022 talks between Xi and Biden in Bali was derailed when the United States shot down what it said was a Chinese spy balloon, delaying a planned visit to Beijing by US Secretary of State Antony Blinken.
Since then, a flurry of high-level diplomacy, including Blinken's eventual trip to China in June, has signaled a willingness on both sides to mend ties.
Asked about Beijing's expectations for the summit, a spokesman for China's foreign ministry was vague, mentioning "in-depth communication" and "major issues concerning world peace."
China routinely warns it will not budge on issues it considers "red lines," such as Taiwan, a self-ruling island off its coast that Beijing claims as its own territory, and its expansion into the South China Sea.
But Washington and Beijing have recently made some progress on trade and economic relations, and climate change talks.
The United States and its Western allies once viewed emerging China as a friend in waiting, believing that as it became wealthier, it would become more liberal and fit in with the US-dominated global order.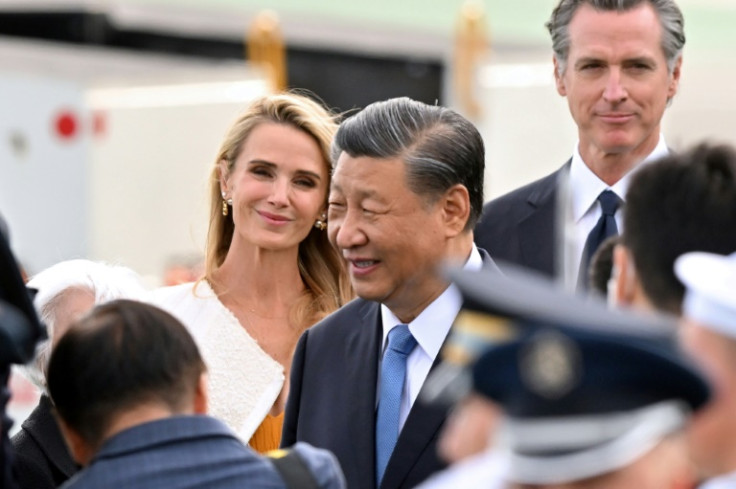 But over the last decade that view has all but disappeared in Western capitals as the openness that heralded its hosting of the 2008 Olympic Games has faded.
Beijing has become more authoritarian under Xi, and has increasingly begun to throw its weight around on the international stage, including spending hundreds of billions of dollars on infrastructure development in third countries as part of its "Belt and Road" initiative.
At the same time, making nice with China has fallen out of favor in Washington, as domestic politics have taken on an increasingly protectionist bent.
That tendency accelerated under former president Donald Trump, who delighted his base by imposing punitive sanctions on Chinese imports in what he said was a bid to re-shore US manufacturing.
But the mood music has sweetened slightly in recent months, and Biden said Tuesday a less confrontational relationship with China would benefit both sides.
"If in fact the Chinese people, who are in trouble right now economically, if the average homeowner, if the average citizen in China, was able to have a decent paying job -- that benefits them, and benefits all of us," Biden said Tuesday.
Xi will have dinner with top US business leaders on his trip, and is expected to push for a relaxation of US trade curbs in his talks with Biden.
© Copyright AFP 2023. All rights reserved.