Xi Jinping was a 15-year-old "princeling" when his disgraced father was sent to live in a lice-infested cave in the poor northwestern village of Liangjiahe to work side by side with peasants and learn the communist way.
Forty-four years later, Xi is poised to be crowned one of the most powerful men on earth as China's Communist party appoints him president at the 18th Party Congress.
In the period between Liangjiahe's pig farms and Beijing's rooms of power, Xi followed a rapid political ascent, married a pop star, developed a passion for NBA basketball and had to deal with the troubles raised by revelations that relatives had fortunes. But his life is still surrounded by an air of mystery.
Pigs' manure and the communist way
Born in 1953, the second of Long March hero Xi Zhongxun's seven children, Xi junior spent the first year of his life amid the comfortable red walls of the Zhongnanhai, the palace in Beijing that is home to Communist party HQ, a few steps away from the legendary Forbidden City.
Xi senior had had his efforts in the revolution rewarded by Mao Zedong with senior government roles. He served as head of the party's propaganda department and as vice-chairman of the National People's Congress.
But Xi Jinping's spoilt lifestyle took an unexpected turn in 1962, when his father fell from grace with Mao and was purged and arrested.
Xi Jinping was reportedly put under high pressure to denounce his father's alleged misdeeds, a pressure that is believed to have caused his older sister, Xi Heping, to kill herself.
In 1968, during the violence and chaos of Mao's Cultural Revolution, the young Xi was sent to Liangjiahe as part of the Down to the Countryside Movement, which saw many privileged urban young people forcibly dispatched to work the fields and be educated by the masses.
"I ate a lot more bitterness than most people," Xi told a Chinese magazine.
For seven years, Xi lived in a cave-house dug into the hillside in Shaanxi province, one of China's poorest regions.
But following the perfect communist hero narrative, the forced internal exile among the people forged the character of China's future leader.
Xi reportedly spent his nights in his cave reading books on Marxism, chemistry and mathematics. He learnt so much that he was able to build the region's first tank for biogas from pigs' manure.
"When I arrived at the Yellow Earth [Shaanxi] aged 15, I was anxious and confused. When I left the Yellow Earth at 22, my life goals were firm and I was filled with confidence," Xi wrote in 1998.
However, the best asset those seven years at Liangjiahe provided Xi with was the strength to reinvent himself from princeling to man of the people. It is a quality that has never been more essential as public anger grows about the flash lifestyles of the Ferrari-driving children of party leaders.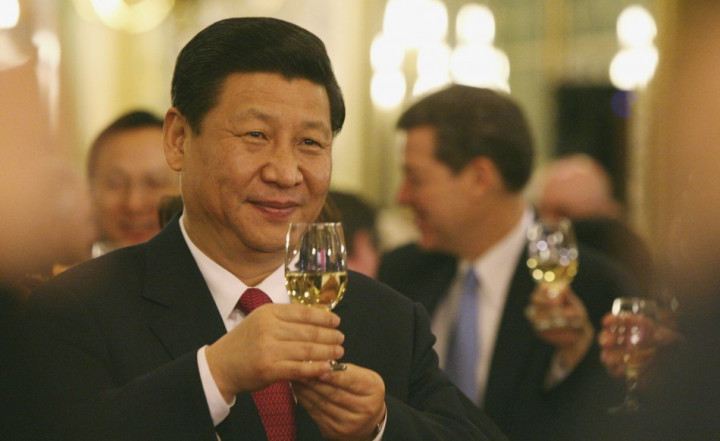 Political ascent
After Mao died and Xi's father was rehabilitated, Xi Jinping, who entered party ranks in 1974, returned to Beijing to study chemical engineering at the prestigious Tsinghua University.
In 1979 he became the aide of one of his father's former subordinates, military commander Geng Biao. Xi served under him for four years, making politically valuable connections in the army.
He then took his first administrative post as local party secretary in a province on the outskirts of power: Hebei. The office was less prestigious than he could have achieved if he had exploited his father's name but it was a canny move, undermining any claims that he was exploiting his father's name.
When Xi senior fell out of grace again by speaking out against the violent suppression of student demonstrations in Beijing's Tiananmen Square in 1989, his son was already walking his own political path and was unaffected.
Step by step Xi climbed the ladder of power to move into more senior political roles in Fujian and Zhejiang provinces and was finally appointed as Shanghai's party chief in 2007. That same year he became a member of the all-powerful nine-strong politburo and was named vice-president under Hu Jintao in 2008.
The most impressive feature of his fast ascent is that Xi apparently managed to arrive at the top without vexing anybody in the hyperventilating world of Chinese politics.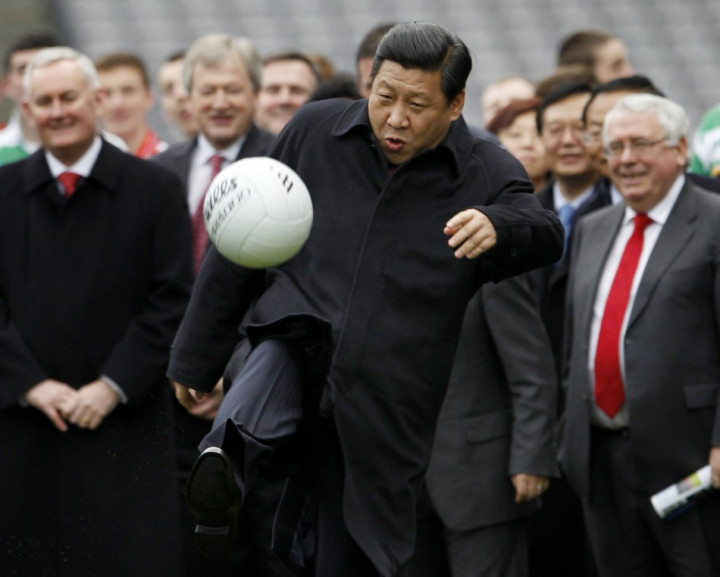 Celebrity wife, NBA and Family Millions
Xi's populist credentials and official history are in stark contrast to the little that is known about his achievements.
Until his appointment as vice-premier, he was known in China more for his celebrity wife than for any political successes.
After his first marriage ended in divorce, Xi married popular folk singer Peng Liyuan in 1987.
Peng, nine years his junior, once famously said that her husband was already so committed to his administrative duties that on their second date he told her he would o't have got much time for family life.
The couple have a daughter who is reportedly studying under a false name at Harvard.
Xi seems to have a passion for American culture. He had his first taste of it in 1985, when, as deputy secretary of Zhengding county he visited the little town of Muscatine in Iowa to study its famous melons on an agricultural research trip.
According to a leaked US diplomatic cable, Xi loves Hollywood war movies and is a passionate basketball fan.
The cable was partially confirmed by Xi's visit to the US earlier in 2012 when, despite a tight schedule, he found time to show up at the Los Angeles Staples Centre to watch Kobe Bryant's LA Lakers.
But the carefully nurtured image bubble of man of the people was pricked by Bloomberg recently when it reported that his family had squirrelled away fortunes. Relatives of the man who once said, "Rein in your spouses, children, relatives, friends and staff, and vow not to use power for personal gain," had reportedly stockpiled £376m in assets.
Despite the article saying that none of the assets was held directly by Xi, Bloomberg was blocked by China's censors.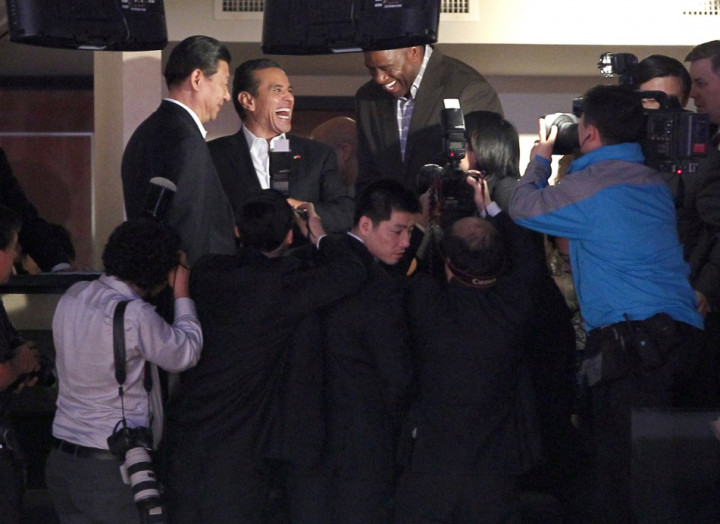 Party cleansing, international grandstanding and foreign investment
Whether favouring his relatives or not, Xi's views on economics are reportedly pro-business. During his time in office in Fujian and Zhejiang, he reportedly worked hard to attract foreign investment, embracing an anti-government-intervention economic policy.
"Government should be a limited government," he said in 2005.
Xi has also built a reputation being tough on corruption - a quality much appreciated by an increasingly restless population.
He sealed his reputation at the end of the 1990s when, as deputy governor of Fujian, he helped clear up a corruption scandal revolving around a smuggling ring headed by kingpin Lai Changxing.
Earlier this year, in a leaked conversation with a pro-democracy exponent of the Communist party, Xi said that cleaning up "corruption and ill-discipline in the party" was one of his top priorities.
Often depicted as a firm decision-maker and straight talker, Xi is expected by analysts to take a more prominent role on the international stage than that carried out by his predecessor Hu Jintao during his 10-year rule.
"Some foreigners with full bellies and nothing better to do engage in finger-pointing at us. First, China does not export revolution; second, it does not export famine and poverty; and third, it does not mess around with you. So what else is there to say?" he said on visit in Mexico in 2009.
Despite such uncompromising words, he called on his most recent visit to the US for a deeper "strategic trust" between the two countries.
Trust, internal and external, is something that may gain importance with regard to China over the next few years. When US Secretary of State Hillary Clinton returned his courtesy visit in September, Xi failed to show up and speculation quickly fomented about his disappearance from public view.
Other meetings with foreign head of state were suddenly cancelled over the next few weeks, without any explanation of Xi's absence. A wave of rumours grew about his health and wilder tales followed. He was said to have escaped a murder attempt, to have suffered a heart attack, to have undergone emergency cancer surgery.
Xi reappeared as suddenly as he had vanished. It was as though nothing had happened when he turned up for an event at Beijing's Agricultural University in mid-September. Officials said he had been suffering from a bad back after a swimming incident. Nothing more was said.
China's New Leaders: Where Next for Sino-Japanese Relations in Diaoyu/Senkaku Islands Dispute?