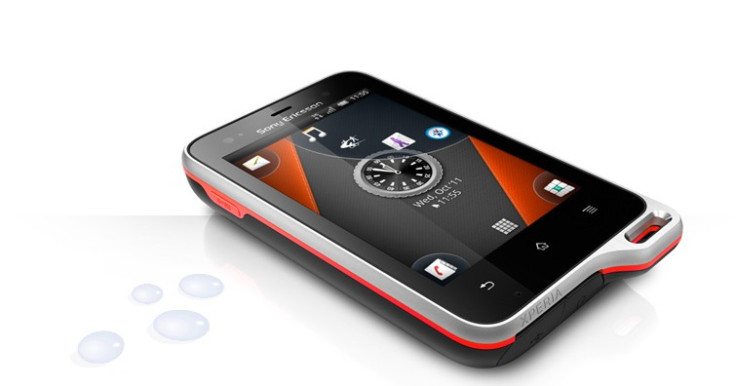 In an attempt to topple the growing monopoly Samsung's Galaxy and Apple's iPhone range of smartphones have on the market, Sony Ericsson has announced two new devices, the Xperia ray and Xperia active.
The company promised that both the new handsets would be available by the third-quarter of this year.
Sony Ericsson's corporate vice president and head of Asia-Pacific region Matthew Lang highlighted the company's desire to wrestle away Samsung's current title as the "premier" Android smartphone maker.
Samsung's top-end Galaxy S2 smartphone is currently the most popular device in the U.K. market, beating even the mighty iPhone 4's sales for the last two months.
In the release Sony Ericsson promised that both the new handsets would run using the latest Gingerbread 2.3 version of Google's Android operating system.
The Xperian ray will feature a 3.3-inch touchscreen housed in a slim 9.4 mm thick aluminium case. The ray will reportedly run using a 1 GHz processor. It will have a forward facing camera -- which will come in useful considering Skype on Android will soon support video calls -- with an 8.1 mega-pixel camera on the back.
Sony Ericson has confirmed that the ray will be capable of high-definition 720p video recording.
The second device, the Xperia active, will be of a similar quality, though more akin to the "indestructable" Motorola Defy in spirit.
The active will reportedly be designed for those of a more rugged disposition, built to take numerous shocks and bumps as well as the occasional spillage. It will be coated in protective rubber and have its own protective wrist strapp.
Within its rubbery frame the active will house a three-inch touchscreen, capable of 320x480-pixel resolution.
Keeping with its rugged vibe, the active is also set to come pre-loaded with a MapMyFitness app that tracks the users daily exercise. It will also come with a free pair of wireless, bluetooth headphones.
Sony Ericsson is yet to confirm what the Xperia active's processor speed will be, though it will undoubtedly be lower than that of the ray.
The two devicesare set to be released around the same time as Apple's highly anticipated iPhone 5, with the Carphone Warehouse pegging the ray for an August release and the active a nebulous "autumn".