Xstrata share price up on FTSE 100 as H1 profits double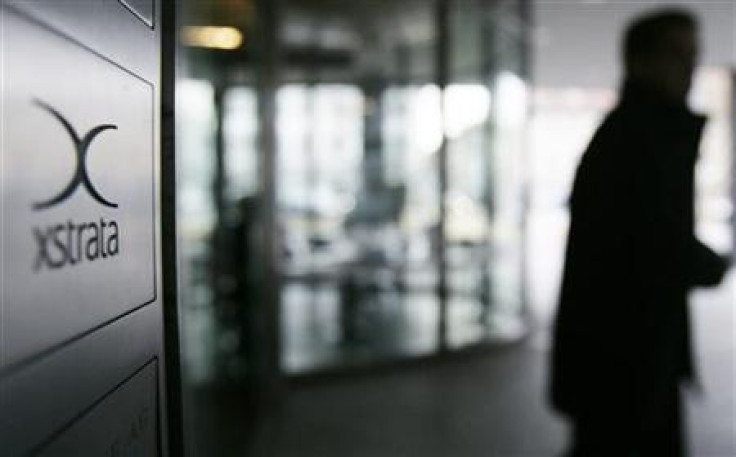 Shares in Xstrata were up on the FTSE 100 after the Swiss mining company said it had doubled its operating profit in the half year ended 30 June.
Revenue in the period rose 43 per cent to $13.6 billion while operating profit jumped 102 per cent to $3.2 billion.
The group said it would resume dividend payments, with dividends declared and paid at eight cents per share and proposed dividends at five cents per share.
Net debt was reported as falling to $8.4 billion at the end of the half year period, while the group also said it had made real cost savings of $243 million.
During the half year Xstrata won approval for a $4.2 billion copper project in Peru and a $1.1 billion coal project in Australia.
Mick Davis, Chief Executive Officer of Xstrata, said, "Xstrata's first half performance was characterised by another robust cost performance, volume growth in most key commodities and positive momentum in developing our industry-leading pipeline of organic growth projects.
"In total, 15 major growth projects are now approved and in the construction phase, representing a total of $14 billion of capital investment. These projects alone will deliver substantially all of our expected 50% increase in overall volumes by 2014. All of our projects remain on track and within budget and I am very pleased with the progress our teams are making from a technical, social and environmental point of view.
"The compelling nature of the opportunity is clear. Our projects will deliver attractive returns and overall volume growth of 50%, weighted towards copper, thermal coal and nickel. Our operating cost profile will reduce by around 20% as new lower cost production is brought on stream. The next transformation of Xstrata is well under way from our suite of approved and soon to be approved organic growth projects.
"We remain very confident in the buoyant outlook for Xstrata's commodities in the medium term. The short term outlook for macro-economic conditions remains mixed, with a 'three-speed' global economy likely to persist for the foreseeable future. With the exception of Germany, the EU is likely to struggle for some time to reach historical growth rates. The US is likely to continue to provide an important base of demand for exports from developing countries and directly for commodities as its economic recovery continues. However the developing economies, led by China, Brazil and India, are set to continue to provide the main driver of demand growth for our products.
"I remain very confident that Xstrata's industry-leading growth prospects, attractive commodity mix and proven ability to realise value from the optimisation of our existing portfolio position the Group to deliver superior returns to its shareholders."
By 11:10 shares in Xstrata were up 1.16 per cent on the FTSE 100 to 1,087.50 pence per share.
© Copyright IBTimes 2023. All rights reserved.