Marissa Mayer has been Yahoo's CEO for one year, and in that time she's made 17 acquisitions, changed several staff policies and updated most of Yahoo's services, but her spending has only been possible through smart investment in Alibaba Group eight years ago.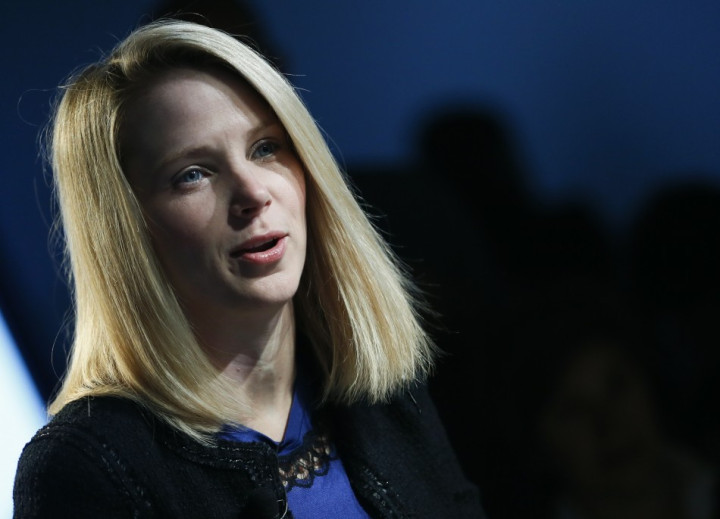 Saying the last 12 months have been a busy year for Marissa Mayer is something of an understatement. In that time, Google's 20th employee became Yahoo's fifth CEO in as many years, gave birth to a baby boy, banned Yahoo staff from working at home (but gave them all an iPhone, Up fitness band and free lunch), oversaw the acquisition of 17 companies and convinced investors her internet dinosaur was far from extinct.
But none of these changes, nor the updates to Yahoo's home screen, email service, Flickr photo-sharing app, or the blockbuster $1.1bn (£730m) buyout of Tumblr are why the company's share price is up 70% year-on-year.
Investors have co-founder and former CEO Jerry Yang to thank for that, as it was he who saw potential in small Chinese company Alibaba in 2005, into which he invested $1bn for a 40% stake, and out of which Yahoo pocketed $7.6bn when it sold 17% of the company earlier this year.
When Mayer, 38, took over at Yahoo last July she told her staff there is "an enormous amount of opportunity" in front of them, but despite the headline acquisitions and policy changes it is Yahoo's stake in Alibaba which is keeping it alive and bankrolling those 17 acquisitions while ad revenue continues to slide.
Significant chunk
Of the $390m profit Yahoo made in the first quarter this year, $218m came from Alibaba Group, which is enjoying success as China's internet economy grows and the company approaches a stock market flotation.
It was a similar story for the second quarter, as Yahoo earned $846m in cash by redeeming its shares in the group, representing a significant chunk of Yahoo's $1.07bn revenue for the quarter, down 1% on last year.
Alibaba saw its revenues jump 80% year-on-year in 2012 to $1.8bn and profits doubled in the same time to $642m.
The 24% stake Yahoo still holds in Alibaba is potentially worth another $20bn, giving Mayer and her board plenty of cash to keep on buying companies - and their staff - in the hope that the purchases will bring features and services Yahoo customers will want to use.
Reinvigorate
There's no doubt Mayer has helped to reinvigorate Yahoo after years of being little more than an also-ran while Google and Facebook saw huge growth, and widespread publicity for each change to its products and update to staff policy is no doubt a bonus, but Mayer can't live off Alibaba forever.
One day that $7.6bn will be gone and although Mayer knows she still has around $20bn in options to play with, getting rid of this will take away the most profitable part of her company, and investors will jump ship.
The next few years will be a balancing act as the stabilising wheels are removed and Yahoo, with dozens of acquired startups patching up the rust, will have to make progress under its own steam.