Yahoo has confirmed the billion dollar deal to buy Tumblr, and surprisingly promises not to screw it up.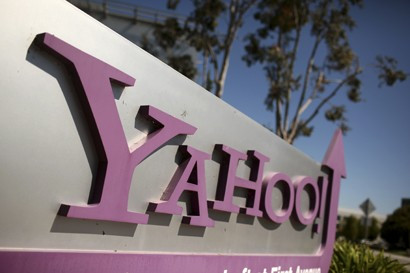 Yahoo, one of the internet's oldest properties has confirmed it will purchase Tumblr, one of the internet's fastest-growing properties, for $1.1 billion (£720m) in a deal which is seen as an attempt to help the internet giant reconnect with a younger audience.
The deal was widely reported ahead of the official announcement from Marissa Mayer, who has been CEO of Yahoo for less than a year. The deal is worth approximately $1.1 billion (£720m) "substantially all of which is payable in cash."
The opening line of the press release announcing the deal read: "Per the agreement and our promise not to screw it up, Tumblr will be independently operated as a separate business."
Not screwing it up is a reference to a growing group of Tumblr users who are worried that Yahoo taking over control of the blogging service would dramatically alter the way it works. Following reports of the deal emerging over the weekend, and ahead of the official announcement, petitions were set up online to try and get the takeover stopped.
Reassure
Mayer announced the deal on her very own Tumblr blog and sought to reassure those worried Yahoo would screw it up: "The product roadmap, their team, their wit and irreverence will all remain the same as will their mission to empower creators to make their best work and get it in front of the audience they deserve. Yahoo! will help Tumblr get even better, faster."
Mayer went on to describe how the companies would work together for the benefit of both. She believes that Tumblr will be able to use Yahoo's personalisation technology and search infrastructure "to help its users discover creators, bloggers, and content they'll love."
For Yahoo, it will get access to Tumblr's 50 billion blog posts (75 million posted every single day) bring the content to its media network and search products. Most importantly however, the two companies will work together to create "advertising opportunities that are seamless and enhance user experience."
While Tumblr moved to a paid advertising model last year, it has so far been unable to generate sufficient revenue streams from this for it to survive as a viable business
Isn't changing
David Karp, the 26-year-old founder and CEO of Tumblr will remain in his position and joined Mayer in attempting to appease any worried Tumblr users out there: "Our team isn't changing. Our roadmap isn't changing. And our mission - to empower creators to make their best work and get it in front of the audience they deserve - certainly isn't changing."
Tumblr is a blogging site which is quick and easy to use, letting people add text, images and video quickly to their blogs. It was founded by Karp and Marco Arment in New York in 2006 after the former had grown tired of waiting for other sites to provide and launched publically in February 2007. Within two weeks it had attracted 75,000 users. By January 2012 that figure had grown to over 42 million and as of this weekend the site was hosting 105 million blogs.
The acquisition is subject to the customary closing conditions and is expected to be finalised in the second half of 2013.