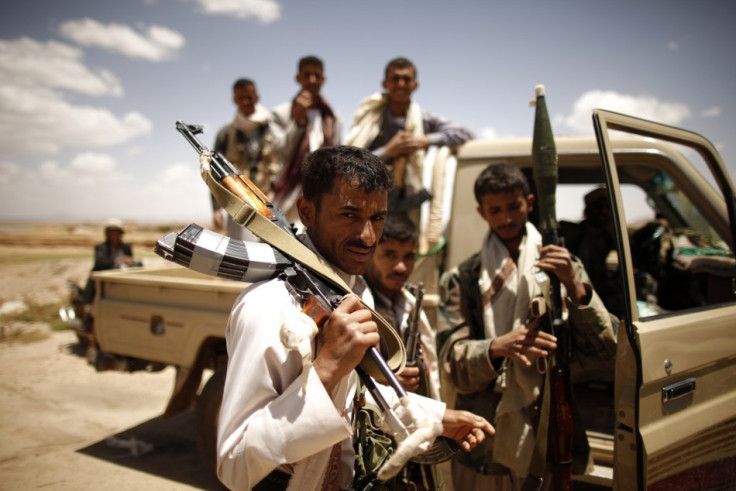 Clashes between government soldiers and al-Qaida militants outside the terrorist group's stronghold of Abyan have left 35 terrorists and eight soldiers killed, a military official said.
Armed forces are pressing ahead with a 13-day offensive to regain extremist strongholds in the region of Wadi Bani, west of the city of Jaar, which has been under al-Qaida control since last year. "Al-Qaida fighter launched an attack," the unnamed official told AFP news agency.
Another official reported clashes breaking out in nearby Zinjibarm, the provincial capital.
"Sporadic clashes have continued," he said .
Yemeni forces launched an offensive on 12 May to capture al-Qaida controlled areas in Abyan.
Since the offensive began, 299 people have been killed, including 215 al-Qaida fighters, 49 military personnel, 18 local militants and 17 civilians.
Yemen has descended into chaos since its longstanding ruler, Ali Abdullah Saleh, was forced to resign as president in February, following months of political unrest, demonstrations and fighting in the streets. The former president's powerful clan is, nevertheless, still in charge of the security forces and the government.
Yemen's new president, Abd Rabbo Mansur Hadi, is also believed to have close links to the former president.
Al-Qaida militants are strengthening their foothold in the south, while Shiite Houthi rebels are challenging the government in the north.
The terrorist organisation uses Yemen as a hub for coordinating international terrorism, according to US officials.
The critical situation in Yemen led Saudi foreign minister Saud al-Faisal to pledge $3.25bn (£2bn) in aid.
"Yemen needs help from its brothers and friends," al-Faisal said during the international Yemen Donor Conference in the Saudi Capital Riyadh. "The country can't overcome the present crisis alone."
The meeting in Riyadh was the first organised by the Friends of Yemen, a block of 20 countries and intergovernmental organisations, since Saleh stepped down as president.
"This [aid] shows the Yemeni-Saudi relationship is quite strong and Saudi Arabia is cognizant that the stability of Saudi Arabia depends on that of Yemen," Yemeni foreign minister Abubakr al-Qirbi said.
A group of seven aid agencies, including Oxfam, Care and Save the Children, has warned that Yemen is on the brink of a "catastrophic food crisis".
In a report published earlier this week, the organisations claimed that at least ten million people, which represents half the population, cannot afford food.
They criticised the international tendency to focus on political and security issues in the country, while the humanitarian crisis continues to unfold.