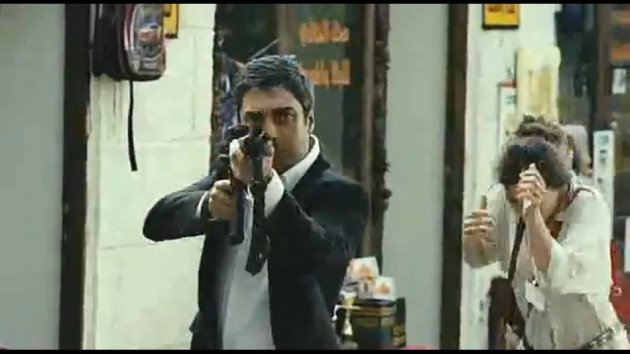 A 31-year old Yemeni man has been executed following a murder spree inspired by a popular Turkish TV drama akin to cult US series 24.
Mohamed al-Ali al-Azab, 31, was sentenced to death after killing four men and one woman in a shoot-out, similar to the gun battles portrayed in the Valley of the Wolves series.
Azab, who had surrendered to the authorities after running out of ammunition, admitted at his trial that he had been inspired by Valley of the Wolves when embarking on the spree.
The defendant was tried in a tribal court, a practice which remains common in many parts of Yemen. His hearing was overseen by a gathering of local chieftains, who hope his execution will prevent any future retaliatory attacks against his own family.
al-Azab is not the first murderer to be inspired by Valley of the Wolves. In June, two Jordanian teenagers influenced by the show's vigilante protagonist, Polat Alemdar, killed a taxi driver because he wouldn't co-operate in their campaign to identify local sex pests.
Meanwhile, a 20-year old Yemeni woman reportedly asked for a divorce from her husband because he was not elegant and did not wear jeans like Alemdar.
The popularity of Valley of the Wolves is indicative of Turkey's growing influence in the Arab world, a trend catalysed by the election of the moderate-Islamist Recep Tayyip Erdogan as prime minister in 2003.
Ankara's new political course is regarded as major source of inspiration by Islamist parties in post-Arab Spring countries.