'Yolo Motherf*****!' Chris Brown and Drake Laugh over Rihanna Beef in Hilarious Comedy Sketch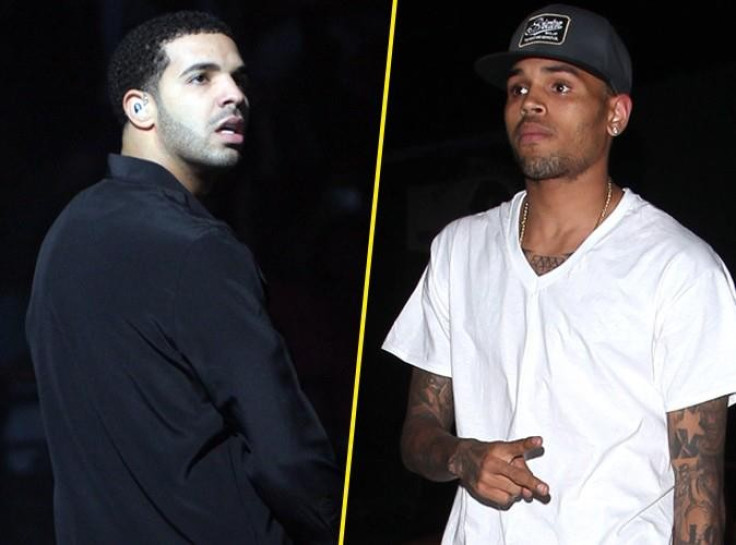 Chris Brown and Drake have taken their recent reconciliation beyond the music studio and show-cased it at the Excellence in Sports Performance Yearly Awards also known as the ESPY awards.
In a public display of their newfound friendship, the 25-year-old R&B star made a cameo during the comedy routine which featured Drake, 27, and 25-year-old Los Angeles Clippers power forward Blake Griffin.
The Drake Vs Blake skit opened with the Canadian rapper and NBA star arguing over whether a movie in which they co-starred should be titled: Drake and Blake or Blake and Drake.
The skit amped up the entertainment factor in the next scene when Drake could be seen on an operating table about to undergo surgery to remove his appendix only to find Griffin in a hospital scrubs ready to operate.
"Oh my God, you're the surgeon?" Drake asked Griffin as his anesthesia started to kick in.
In a final hilarious twist, Drake who is nearly knocked out finds out it is actually former arch-rival Brown performing the surgery and then tries to escape.
"Oh, I'm not the surgeon, he is" Blake responded as the camera cut to Chris in scrubs wielding surgical tools.
"YOLO, motherf*****," Chris said as he turned towards a suprised Drake who quickly attempts to leave the operating table.
"Breezy!" exclaimed Griffin while holding Drake down as he and Chris look down at him.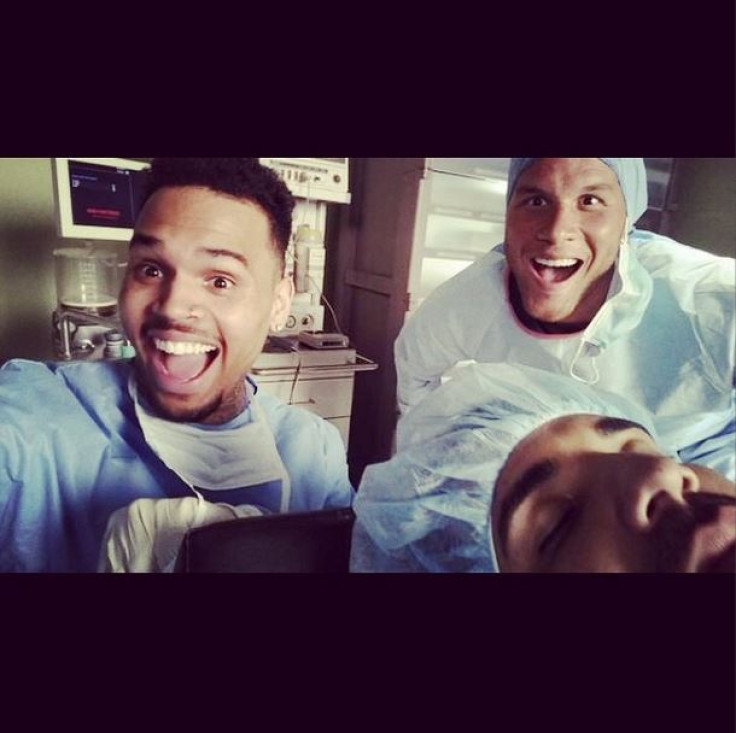 The public truce between the former love rivals at the award show comes a few days after they surprised fans when they were pictured in a recording studio after an intense feud that included the infamous brawl in a New York City nightclub in 2012.
The fracas was believed to have started when Brown reportedly sent a bottle of champagne to Drake's camp as a peace offering but it was promtly returned with a note reading, "I'm f******* the love of your life" in reference to Rihanna, Brown's former girlfriend.
Following the incident record executives banned the love rivals from attending the same music events and parties.
A 'peace treaty' was recently worked out by Brown's manager, Def Jam music exec Abou Thiam, who was said to have convinced the adversaries to put their differences aside.
© Copyright IBTimes 2023. All rights reserved.