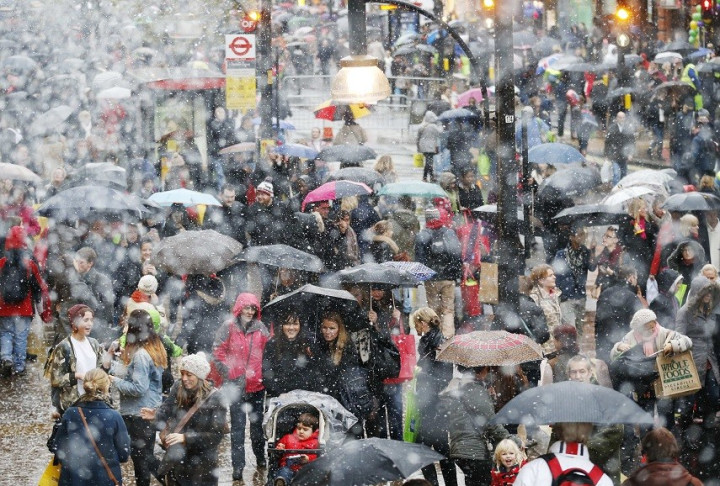 Household spending grew by an impressive £661m in the second financial quarter of 2013, according to official figures.
The Office for National Statistics argued that the main contributor to the jump was increased spending on transport.
The research revealed that households purchased 4% more (in volume terms) this quarter compared with the recent low of Q2 2009.
But household spending still remains 2.8% below the peak of spending in volume terms in Q4 2007.
The current price value of household spending, which includes inflation, shows how much UK households spent.
In Q2 2013, for instance, current price spending increased by 0.9% compared with Q1, continuing the trend of positive growth which has continued since Q3 2009.
The value of UK household spending per head, in current price terms, was £4,037 ($6,480, €4,795) an increase of 0.7% on the quarter and 10.3% when compared with Q1 2008, the quarter prior to the first fall in expenditure, including inflation, since 1997.
The figures are supported by the research from YouGov and Cebr, which revealed that the UK households' economic optimism continues to strengthen because of stronger job security and workplace activity.
The Consumer Confidence Index for September, which conducted 6,500 interviews with respondents aged over 16, found that confidence has risen for the ninth month in succession as the index jumped to 108.1 points, up from 106.7 in August.
The index's job security measure has also grown steadily in recent months, standing 2.4% higher (91.1) in the three months to September 2013 than the same period last year.
The report's business activity and workplace indicator has also strengthened as this month's figures are an improvement of 7.1% (111.4) compared to September 2012.
"Although a lot of the talk about the rise in consumer confidence has focused on the house price bubble, these figures suggest it is now also underpinned by a strengthening of the economic fundamentals," Stephen Harmston, head of SixthSense at YouGov, explained.