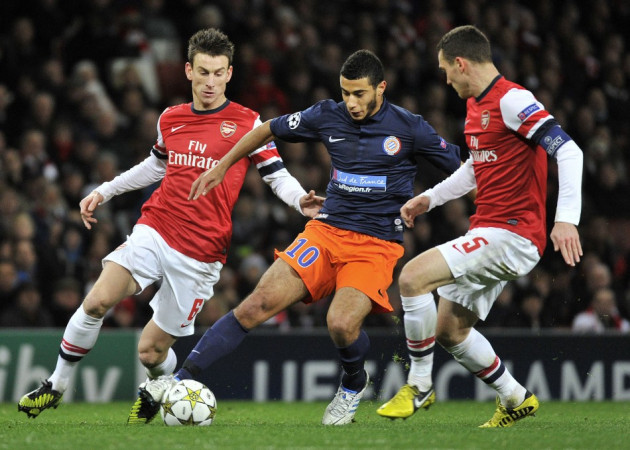 Aston Villa have made early efforts to secure the services of Montpellier playmaker Younes Belhanda, according to the club president Louis Nicollin.
The Moroccan international has been previously linked with moves to north London giants Tottenham Hotspur and Arsenal, and was recently encouraged by Gunners forward Olivier Giroud to join him in the Premier League.
Belhanda, who played an integral role in the club's maiden Ligue 1 title victory in 2011/12, has seemingly had his eye on a move away from the club since that success, and a departure could be on the cards in the coming months after Montpellier's outspoken president named five clubs in the race to sign the 23-year-old, including Paul Lambert's side.
"He is leaving," Nicollin told LeSport10. "There are four or five clubs that have come in. It is now down to the player to choose now because we are almost in agreement with the clubs. He will leave for €14-15m."
Despite widely reported interest from the north London rivals, the majority of Belhanda's suitors are from the continent. When asked if the playmaker had generated serious interest from clubs, Nicollin responded. "Yes. From AC Milan, Inter Milan, Atletico Madrid, Galatasaray and Aston Villa.
"We have no problem now, he [Belhanda] has the authority to agree with whoever he wants now."
Belhanda, who has spent most of his professional career with Montpellier, has previously indicated that he would prefer a move to either the Premier League or the Bundesliga. Given the seemingly lack of interest emanating from German clubs, the Moroccan could find himself plying his trade on these shores next season.
"I want to go to England or Germany. I am made for that football, both physical and technical with a lot of risks," Belhanda said late last month.
"My wish is to play in the Champions League next season, but I could sign for a club with big history.
"I will not learn anything else in France. I know how we play here. I need a new mentality, new excitement."