Eurozone Youth Unemployment Rises as Debt Crisis Deepens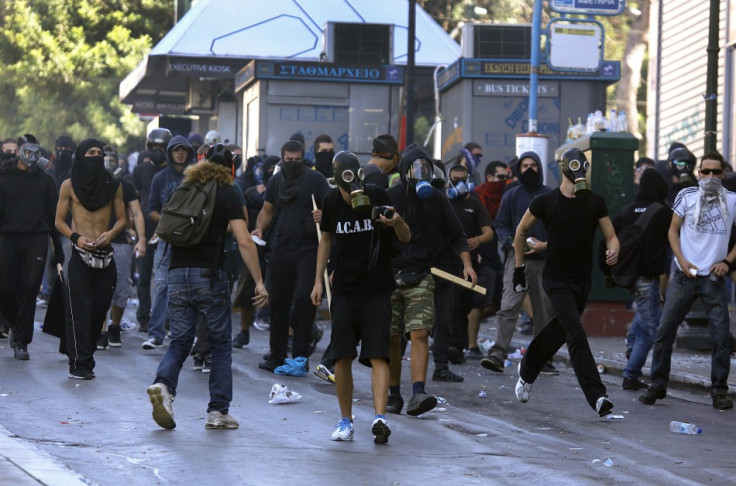 Eurozone youth unemployment continues to spiral upwards, hitting a rate of 24.4%, in April.
Eurostat, Europe's official statistics agency, revealed that there are 3.624 million jobless under 25-year-olds in the eurozone as of last month, as the youth unemployment crisis deepened further.
The worst affected countries in the troubled single currency area were Greece (62.5%), Spain (56.4%), Portugal (42.5%) and Italy (40.5%).
However, there is a huge disparity between jobless rates in other eurozone countries, with Germany (7.5%), Austria (8.0%) and the Netherlands (10.6%).
EU leaders have called for continent-wide action on youth unemployment, not just in the euro area, else risk the collapse of the entire European project.
Under fresh proposals is the Youth Guarantee, which would see all under 25s offered a job, more education, an apprenticeship, or a traineeship within four months of leaving formal education or becoming unemployed.
Officials predict it would cost €21bn (£18bn, $27.1bn) to implement across the 27-member EU, but say this is cheaper than the estimated €153bn cost from youth unemployment, inactivity and lost productivity.
French investment bank Societe Generale said the Youth Guarantee would more likely cost €24bn, a significant fiscal push during a time of widespread government austerity and sovereign debt market worries across the eurozone.
Francois Hollande, the French president, said the EU's existence is at threat unless the youth unemployment crisis is tackled.
"Remember the post-war generation. My generation. Europe showed us and gave us the support we needed. The hope we cherished," said Hollande at a Paris press conference.
"The hopes that we could get a job after finishing school and succeed in life. Can we be responsible for depriving today's young generation of this kind of hope?
"Imagine all of the hatred, the anger, it's not anger that we're talking about in fact, it goes more than that. We're talking about a complete breakdown of identifying with Europe.
"What's really at stake here is not just 'let's punish those in power', no. Citizens are turning their backs on Europe and the construction of the European project."
In the UK, youth unemployment has hovered below the one million mark. In the first quarter there were 958,000 unemployed 16 to 24-year-olds in Britain. This is a rate of 20.7%.
© Copyright IBTimes 2023. All rights reserved.