YouTube is preparing to launch Music Pass, an on-demand music video subscription service that will allow users to access videos offline.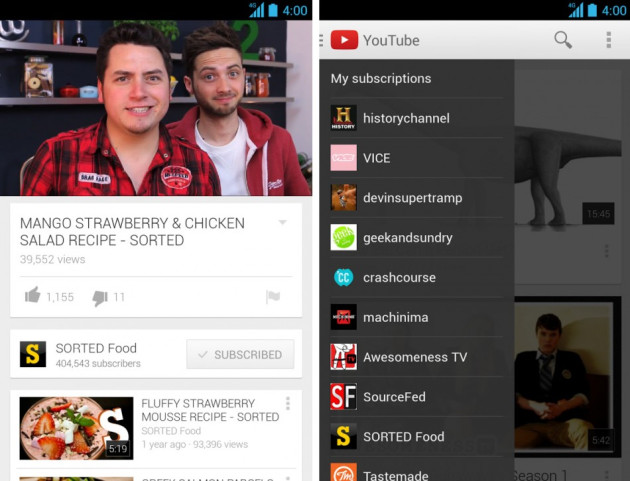 The latest update for YouTube's Android app, YouTube 5.3.23 is now available in the Google Play store, and website Android Police has discovered code strings for a page in the app that is meant to encourage users to upgrade to "Music Pass."
YouTube's parent company Google already has its own Music All Access on-demand music streaming service to rival Spotify and Pandora, which launched in August in the UK. It is therefore likely that YouTube's service will focus on music videos, rather than offering a like-for-like competitor to Google's music streaming service.
The page, entitled "music_upsell_dialog.xml", lists the following details:
Take your music everywhere
Keep your music playing while using other apps
No ads on millions of songs
At the moment, if you watch a music video on the YouTube app and minimise the app to do something in another app, the video stops playing. The details listed about "background listening" and keeping music playing while in other apps shows that users could soon have the video app playing in the background on their devices.
Commands
There are three icons on the page - an airplane, a pair of headphones and a "Do not disturb" style sign.
Android Police has also found a list of commands relating to offline video playback in the YouTube app, offering users the option to save videos offline in either "Standard 360p" or "HD 720p", together with a restriction that only allows users to play the videos for 48 hours before the offline version expires.
There have long been rumours that YouTube is preparing to launch a subscription music service, although YouTube has always declined to comment.
In August, Billboard reported from unspecified sources that the service would offer both free and premium access to a music catalogue on mobile devices.
"The paid tier is more of a 'soft sell' as YouTube's primary goal is to continue to amass ears and eyes to its mobile platform to sell ads," wrote Alex Pham.
According to Billboard, parent company Google has already secured licenses with Warner Music Group, Sony Music Entertainment and Universal Music Group this year for Google's All Access service, but the licenses also cover a YouTube music service.