Zano: Highly-anticipated selfie drone released even though promised features not ready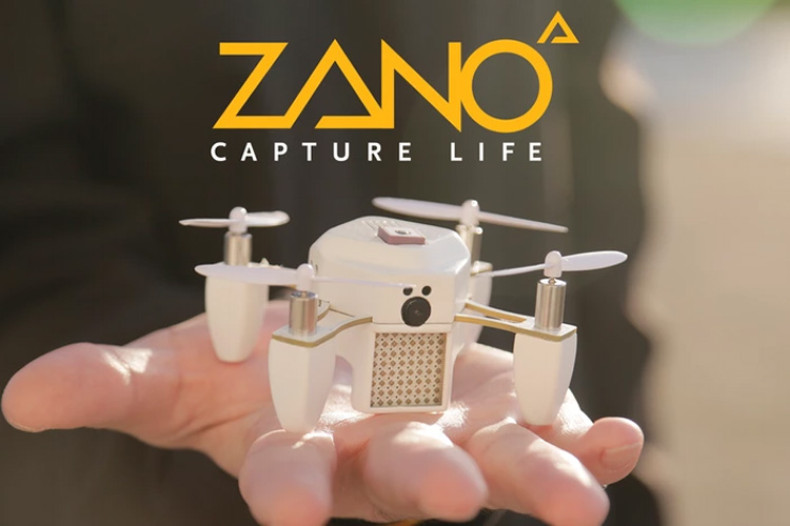 Highly-anticipated selfie drone Zano is to be shipped out to Kickstarter backers this week, but they might be disappointed as some of the promised features are still not ready.
In November 2014, Wales-based aerospace and defence technology firm Torquing Group sought funding on Kickstarter for an incredibly intelligent, autonomous tiny nano drone that could hover in the air and allow users to take beautiful selfies and HD video footage with the help of a smartphone app.
The idea was ingenious and 12,075 backers pledged a total of £2,335,119 ($3,616,913) to help bring the product to life, which was far more than the goal of £125,000 that the firm had hoped to achieve.
Sub-par GPS, battery life and video quality
Torquing Group has announced it is shipping the drones by the end of August, but has admitted that many of the promised features are not up to par, according to the BBC.
The battery life of the Zano drone is currently not even up to five minutes long, when the original promise had been around 15 minutes' worth of flight time. The drone also has problems locking onto GPS signals outdoors from the user's smartphone, which it needs in order to follow you around.
Hovering on the spot is also not currently possible and the video footage that the drone captures is of very poor quality – nowhere near as good as the promised HD video.
When asked by the BBC why the firm was still keen to release its product when the promised features were not ready, Torquing Group's head of marketing Reece Crowther said that the issues pertained mostly to software, but not hardware issues.
Product will be fixed, over time
"We thought, 'the hardware's there, the hardware's future proofed - why delay?'," said Crowther, who told IBTimes UK in November 2014 that the Zano had been designed with highly intelligent firmware enabling features like sonar, biometric sensors, infrared camera and GPS to operate in seamless cohesion using "data-fusing algorithms".
After backers have received the product, improvements to the features will be sent in firmware updates over the coming months.
Ivan Reedman, Torquing Group's director of R&D, explained to the BBC that the firm had never expected so many people to want the product, and that since backers had been encouraged to contribute to the process, this had led to delays, as the backers wanted to push for a better camera and even an onboard micro-SD slot to increase footage storage capacity.
"We've had to go from a small research and development company to volume manufacturing. From expectations of building 800 to 1,000 Zanos to gearing up to building 13, 14 or 15,000," he said.
"We had to get the swarming network, the GPS, and the wireless network all in a smaller footprint than on a mobile phone. One thing we could have done better is remind people that Kickstarter is about backing a project not buying a product. When you back a product there are technical risks."
The challenges of bringing a Kickstarter to life
Many other companies have encountered problems with delivering a product after a crowdfunding campaign within such a short amount of time, especially when advanced technological innovations are required.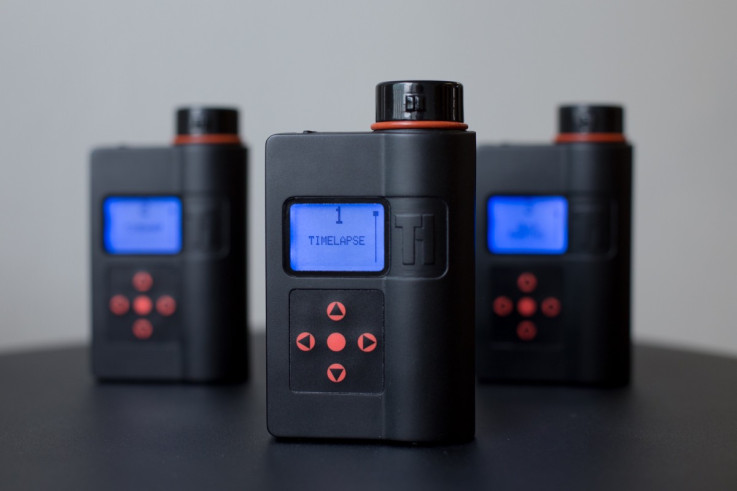 Triggertrap Ada was an over-funded Kickstarter project, but the creators realised they had under-priced the product at $99 each during the campaign, when the price point really needed to be $350
Triggertrap
The personal flight vehicle Hoverbike by UK firm Malloy Aeronautics achieved £64,000 from its Kickstarter campaign, but due to the overwhelming technical difficulties in making personal flight work – all other similar solutions in the world are still undergoing tests – the invention is still not ready.
The firm eventually released a one-third-scale consumer drone called Drone3 to its backers in the meantime.
Then there is Triggertrap Ada. In March, Triggertrap CEO Haje Jan Kamps broke his silence, revealing how bad budgeting, under-pricing the product during the Kickstarter campaign, failed interest in pre-orders, legal costs and other problems led to an over-funded campaign not delivering the product at all.
Kamps said his company already had successful products to keep it going, so to avoid having to let his employees go, the project was canned and backers were refunded, but only 20% of what they had pledged.
Outside electronics, crowdfunding campaigns are known to fail every day. In June, the US Federal Trade Commission ordered the creator of a failed Kickstarter to refund his backers $112,000 (£72,290) after failing to deliver a promised board game.
UPDATE: Torquing Group has responded to BBC's claims, stating that the GPS "Follow Me" feature does work and will be demonstrated soon, while the GPS "outdoor mode" locked onto the GPS signal and then landed.
The firm also says that it is confident the battery life can hit 10 minutes once new plastics arrive. Finally, Torquing Group disputes claims that the video quality is poor, saying that the drone can record 720p 30fps footage.

To read the full statement, click here.