The US Federal Trade Commission (FTC) has made its first ever ruling concerning a crowdfunding campaign, ordering the creator of a failed Kickstarter to refund his backers $112,000 (£72,290) after failing to deliver a promised board game.
In May 2012, Erik Chevalier, the owner of The Forking Path, created a campaign to fund a board game called The Doom That Came to Atlantic City, which had been created by two prominent board game artists, and he offered rewards of limited edition pewter figurines to backers who pledged more than $75.
While 85% of the backers pledged over $75 and he raised over $122,000 in total by 6 June 2012, Chevalier never met the November 2012 deadline and continued to update the page sporadically, claiming the game was still in production, but facing delays, such as the claim that Hasbro's lawyers had blocked the game from being made.
However after two years, Chevalier finally said that he was cancelling the project and refunding his backers, but no refunds were sent out. At the same time, all websites and contacts for The Forking Path also vanished from the internet.
Funds were spent on himself
The game was only finally released in February 2014 after the board game's original artists found another company, Cryptozoic Games, to fulfil all the orders from the Kickstarter backers at its own expense.
According to the FTC, Chevalier was found to have deceived his backers and spent most of the money on himself on unrelated personal expenses, such as personal equipment, obtaining licences to start a different business, and even moving to live in Portland, Oregon.
Chevalier, who has been declared bankrupt, has settled with the FTC and is now prohibited from misrepresenting any crowdfunding campaign or failing to honour any refund policies.
He is not allowed to disclose or use any personal information that he received from the Kickstarter backers, and none of the customer information can be destroyed. Chevalier is ordered to pay $11,793.71 to the FTC but the amount is currently suspended since he cannot pay.
"Kickstarter creators have an incredible track record when it comes to following through on their promises," said Kickstarter spokesperson David Gallagher.
"But creators who abuse our system and backers' trust expose themselves to legal action. That another creator stepped in to produce this game and get it into the hands of backers is a testament to the goodwill and spirit of the Kickstarter community."
Scammers or just people struggling to meet orders?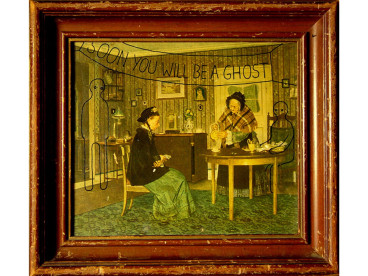 This is not the first time that authorities have had to get involved – in May 2014, Washington state's attorney general filed a lawsuit against Altius Management, for failing to deliver a card game called Asylum Bicycle Playing Cards in over two years after receiving $25,146. The campaign's creator Ed Nash has not communicated with his backers since 2013.
There is also a bizarre case of an author and illustrator called Campbell who created a book called "Sad Pictures for Children", received $51,600 when he only asked for $8,000. Campbell claims that due to the fact that he lost money due to shipping costs, he was only able to ship 75% of the promised Kickstarter rewards to his backers.
He says that he then tried to refund the rest of the money by selling his original art from his web comic that ran from 2008-12, but in the end, he required the money sent by the backers to use as living expenses.
Finally, he threatened to burn the books he had printed for backers if any of the people who didn't receive their reward complained, and when they still did, he uploaded a video on 27 February 2014, complete with accompanying music, of him burning 127 of the books he produced because 127 people had emailed asking for their book.
There is no word of what has happened since then, but Campbell said he would no longer be logging into the Kickstarter website after his final post.