Pop's newest princess Zara Larsson is fast becoming a household name in the music industry. After a string of stellar collaborations with the likes of Tinie Tempah, David Guetta and MNEK, the 19-year-old is finally showing what she has to offer on her own.
So Good is Larsson's second studio album – her first, aptly-titled 1, was released in 2014 – but it is certainly considered her debut in the mainstream sense as this is the album that will introduce Larsson to a wider audience.
So is Larsson really worth the hype?
Our verdict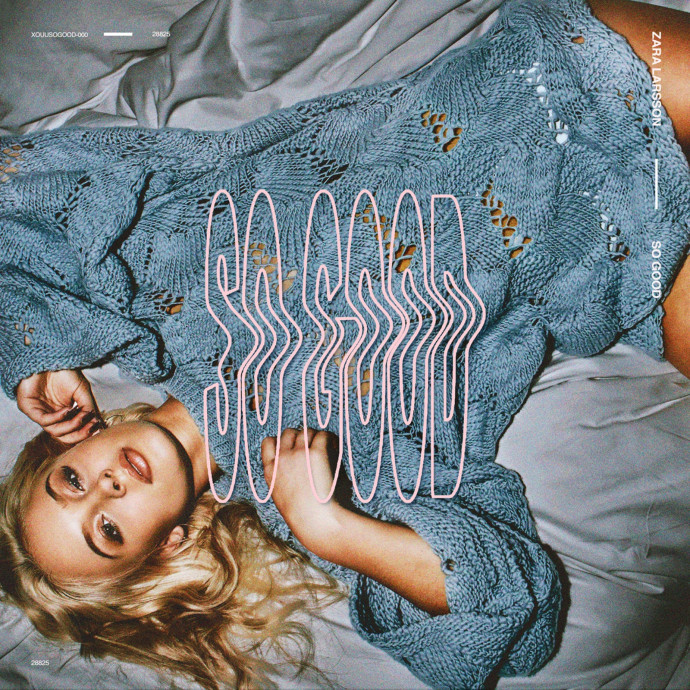 In recent years, Sweden has produced some amazing talent in the pop and dance realms from the likes of Avicii, Swedish House Mafia, Alesso, Steve Angello, Robyn, Tove Lo and Icona Pop. Of course, the legends that are Abba came many years before. Sweden is the hub of brilliant electro pop and Larsson is just the latest to represent the country.
So Good doesn't grab you from the jump with opening cut What They Say meandering along until the pleasingly familiar tones of Lush Life kick-in. With more than 551 million streams on Spotify, Lush Life is one of those songs which many most likely tried to avoid while it played everywhere but could not help eventually getting sucked into its infectious melody.
When Larsson throws her weight behind a strong pop anthem – as she does on Lush Life – she thrives. Never Forget You with the immensely talented MNEK is an underrated number with fantastic big production, great vocals from Larsson and relatable lyrics. Sampling a well-known dancehall song on I Would Like was a risky move but the pop star manages to modernise the track, adding her own personality and turning it into a worthy club hit.
Unfortunately, the impressiveness of these popular singles leaves the title track in the shadows of their success. So Good, the single, is rather non-eventful despite its polished sound and guest verse from Ty Dolla Sign.
There are several other tracks that fall into the trap of serving merely as album fillers. Make That Money is a cringeworthy stab at embracing the "female boss" movement and could easily be a leftover from a Rihanna album gone-by. Speaking of RiRi, the Bajan pop star is an obvious inspiration on a number of other tracks. Sundown, featuring Afrobeats star Wizkid, is an easy-listen with an island vibe while the particularly raunchy Only You boasts an ever-so-subtle hazy, reggae jingle.
In the midst of all the bubblegum pop, Larsson does try to offer something with a little more substance. One Mississippi makes an attempt at reaching beneath the surface with lyrics including, "Why do I stay, I know I should leave/ Mascara falling down my cheek/ But you pull me in and make me forget, about the falling glass on my skin."
Listen to Zara Larsson's Lush Life:
Compared to the rest of her catalogue, Don't Let Me Be Yours is possibly the most mature Larsson has sounded to date as she ponders: "You think that you know me, but you can't see my lonely heart/Things are different in the morning, that's when we find out who we are," and, "Will you still want me, without make-up on my face?"
Larsson has delivered a string of brilliantly catchy singles so far but Funeral should certainly be considered as her next release for its emotional depth yet radio-friendly appeal. With its strong and never-ageing tales of relationship woes, Funeral is a pop anthem well done.
So Good is a strong effort from Larsson and offers a variety of sounds but trimming the fat would have made for a more concise body of work. Still, if she continues to release the right singles, Zara Larsson will very much command her own lane in pop.