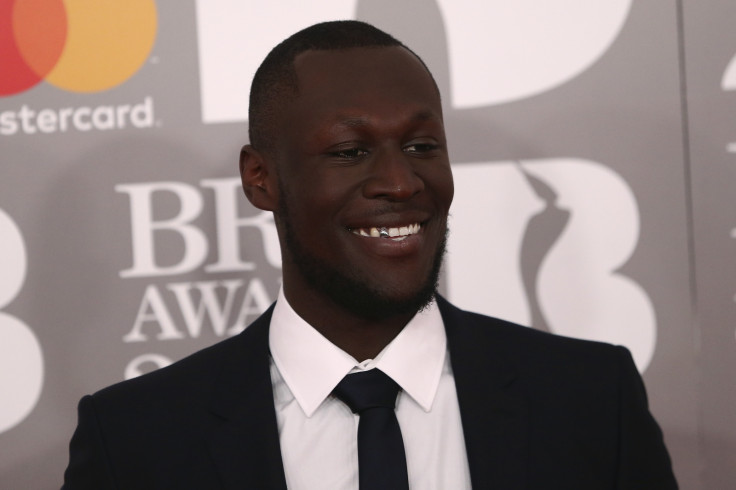 Grime artist Stormzy has hit out at music magazine NME for using him as the "poster boy" for this week's issue without his permission. The Big For Your Boots rapper has recently spoken out about his own struggles with depression – a subject which the issue centres on – and is even depicted on the magazine's cover. However, he claims he never allowed the publication to use him in its campaign.
In a lengthy Twitter thread, the Shut Up hitmaker addressed the issue, tweeting: "You lot know I don't rant or open my mouth up for no reason but serious @NME magazine are the biggest bunch of sly, foul PAIGONS. They've used me on their cover without my permission.
"Depression is a very very sensitive issue and it's something I've spoken about. It is a subject that isn't the easiest thing to speak about. And I've been careful in how I've dealt with it in the media. After I spoke on it I realised how widespread the issue is which made me think: 'Ok kool maybe that was the right thing to do' at first.
"However, using my face as a poster boy for it to sell your magazine is so foul and below the belt I will never respect you lot. I should at least have a say in whether my face is used for a campaign. I've no issue with sharing my story but, with my permission!
"The reason I'm so angry is because NME have been begging me to be on their cover. I have refused. Then they do this. So after me refusing to be on their cover, they then see me talking bout my journey with depression and think 'yeah we've got him now.' Again, my issue is not about me speaking out about it. That is fine and I'm happy I'm able to help but they've been very foul here."
Stormzy, 23, touches on his own struggles with depression on his number-one album Gang Signs & Prayer. While promoting the record, he previously opened up about his experiences during an interview with Channel 4, saying: "I always saw myself as this strong person who just deals with life, I get on with it – and if something gets me low, I pick myself back up. That's always been my philosophy. Even down to the point where one of my closest friends who was suffering from it, I used to dismiss him.
"It wasn't a harsh way, I just used to think 'just be happy', do you know what I mean? 'Just pull it together'. That was a world that was so alien to me. I just used to think 'you get up, march on'. What convinced me to talk about it was the fact that if there's anyone out there going through it, I think to see that I went through it would help."