Zinedine Zidane has backed Real Madrid's forwards to rediscover their killer touch after Los Blancos were held to a frustrating 1-1 draw by Tottenham Hotspur on Tuesday night (18 October).
The Champions League winners have endured a slow start to the season, and Cristiano Ronaldo et al have found it surprisingly hard to score goals.
Los Blancos sit third in La Liga after netting just 15 goals in the opening eight games of the campaign, nine fewer than leaders Barcelona and six less than second-placed Valencia.
Real Madrid extended their domestic struggles to the Champions League on Tuesday night as an impressive Hugo Lloris denied Zidane's side the three points in front of the Santiago Bernabeu fans.
Ronaldo was only able to score from the penalty spot to cancel out Raphael Varane's opening own goal, while Karim Benzema missed a golden opportunity to put his side ahead earlier in the second half.
The result leaves Tottenham and Real Madrid level on seven points at the top of Group H, with their upcoming encounter at Wembley on 1 November expected to decide who ends up topping the group.
"I'm not concerned by the chances we failed to put away. I'm more bothered about it for the players, who are the ones who fight and put in the high-intensity performances. It's frustrating for the players, but that's how things go in football and we've now got another game on Sunday. We'll keep going and continue to plug away. We've also got the game at their place to come and we'll try and take the three points at Wembley," Zidane said following the draw against Tottenham.
"We can't be pleased with the result because you always want to win your home games. I think that we had the chances, particularly in the first half, but there were two top goalkeepers out there tonight in Keylor [Navas] and Lloris and you've got to accept that the goalkeepers are there to prevent you from scoring. There's no need to analyse it any greater detail. We performed well and ultimately the draw is a fair result."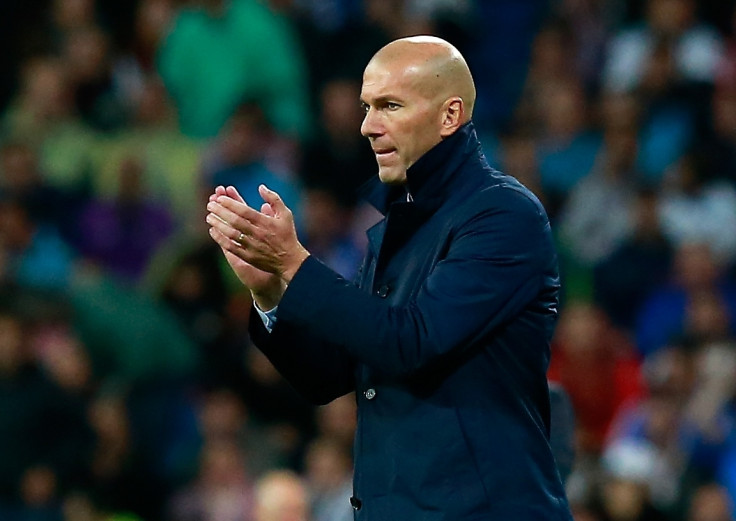 Zidane refused to single out Benzema for criticism, preferring to focus on the goalkeepers. Navas made a number of key saves to stop Harry Kane and Christian Eriksen winning it late on for Spurs.
"I've not spoken to Karim. He would have liked to have scored the goal, but as for the Lloris save, if we replayed it 10 times he'd only keep it out once and tonight was that one time. Karim looks like he always does to me, every day he's getting better. He scored against Getafe and could have scored today. Patience is the key and we're now thinking about the next game," the Real Madrid boss said.
"Both goalkeepers intervened to deny the opposition on three or four clear-cut openings and that comes as no surprise to me. Lloris put in the sort of performance he needed to and that was a shame for us, what with us carving out a number of chances. We put a point on the board and it's a fair result overall. Every game is tough, especially when you come up against sides that defend very well, as was the case tonight. Things become increasingly difficult when you win because the standards you set are ever higher and the opposition will always put in 250%."