The trendy Miami neighbourhood of Wynwood, known for its galleries and museums, has now been put in the spotlight for reasons other than its art. It is now the only area in the Florida state with active, ongoing Zika transmission – the virus which has swept through Latin America and cast doubt over the safety of Brazil's inaugural Olympic Games.
Florida's Department of Health has confirmed 15 locally-contracted cases of Zika across a one-square-mile area in Miami-Dade County, which includes Wynwood. Although the cases are believed to have come from mosquito bites within this small section of the city, a sense of unease has surged through the state – and some open-air venues in the neighbourhood have even shut their doors while the risk is assessed.
In an unprecedented move, the Centers for Disease Control and Prevention has warned pregnant women to avoid the area. It has also advised sexual partners of expectant mothers to use condoms or abstain from sex entirely – as the virus can be spread sexually.
"We work closely with Florida to gather and analyse new information every day," said Tom Freiden, CDC director. "With the new information that there are active mosquitoes still in the area and additional Zika infections, we conclude that pregnant women should avoid this area – and make every effort to prevent mosquito bites if they live or work there.
"We apply the same criteria within and outside of the United States, and are working closely with the State of Florida and Miami health departments to provide preventive services, including mosquito control," Freiden added.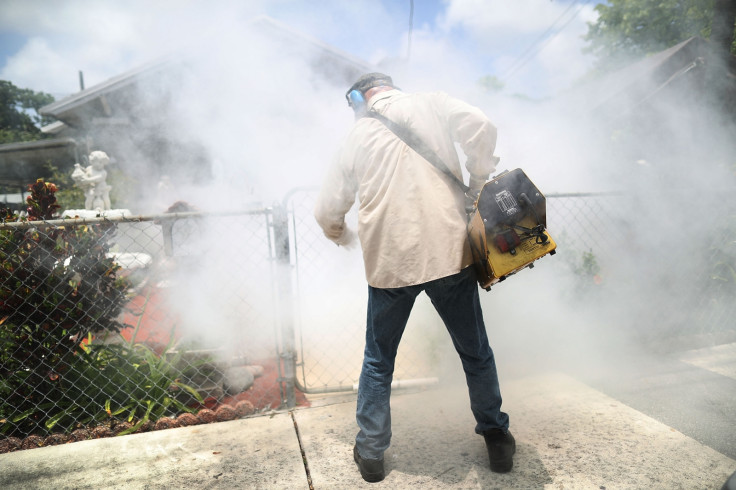 Brazil is the epicentre of the most recent outbreak of Zika. Spread by the Aedes mosquito, the majority of people – one in five – have mild, flu-like symptoms. If contracted by expectant mothers, however, Zika can cause devastating congenital birth defects such as microcephaly and can lead to neurological problems in adults. At present, there is neither a cure nor vaccine – so prevention is key.
The Aedes aegypti mosquito, which can spread Zika, Dengue and Chikungunya, is found in tropical and subtropical regions around the world. In the US, it is prevalent in the south and in particular, the south-east.
Since the first local transmissions of the virus were detected in four individuals in the Miami-Dade and Broward Counties at the end of July, there have been 15 home-grown cases confirmed in the state. So far, there are around 336 cases involved people who have become infected from travel. There have been 55 infections involving pregnant women across the state, according to the Department of Health. Across the country, there are more than 1,600 travel-related cases of Zika.
Florida's Department of Health has urged locals to drain even the smallest amounts of standing water – as even droplets in a bottle cap can become a breeding ground for mosquitoes in a hot climate.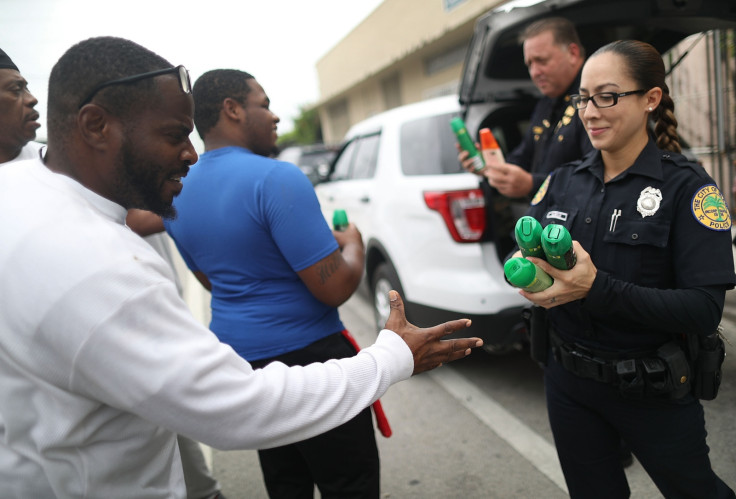 Miami-Dade mayor, Carlos Gimenez, has announced a 10-square-mile area of Miami – which includes Wynwood – will be sprayed to try to eliminate the mosquito and curb the spread of the virus. Officials have also stressed the importance of using strong insect repellent in Zika-affected regions.
Monika Gehner, of the World Health Organisation, told IBTimes UK that everyone must adhere to protection measures to avoid mosquito bites.
"It can be managed through personal protection measures, such as using insect repellent, wearing clothes that cover the body as much as possible, and avoiding areas where there is stagnant water," she said.
Although the World Health Organisation has issued a global health emergency regarding Zika, it has not called for travel restrictions other than advising pregnant women not to travel to affected areas.