The US Centers for Disease Control (CDC) has issued an unprecedented alert warning pregnant women not to travel to a north Miami neighbourhood where an increasing number of people are contracting the Zika virus directly from mosquitoes.
Released on Monday 1 August via an official release, it's the first time ever the CDC has issued a health travel warning to any area in the United States, .
In July (2016), health officials discovered that four people in the densely populated north Miami community of Wynwood had contracted the disease directly from mosquitoes for the first time ever in the continental US. Previously, only travellers to nations experiencing Zika outbreaks or those having sex with the travellers had become infected.
Now another ten people have contracted Zika from mosquitoes in the Miami neighbourhood for a total of 12 men and two women, the Washington Post reported.
The new cases were discovered after a door-to-door survey of residents and area workers by health investigators who collected blood and urine samples.
The illness is typically mild but can have a devastating impact on the fetus of an infected pregnant woman by causing microcephaly — an unusually small head and brain — and other serious birth defects.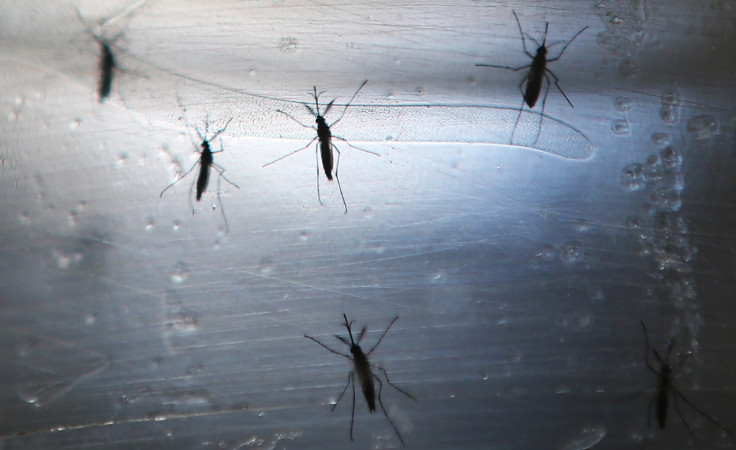 "New test measurements showed a risk of continued active transmission in that area" of Miami, said CDC Director Dr. Tom Frieden. "We advise pregnant women to avoid travel to this area, and pregnant women who live and work in this area and their partners to make every effort to avoid mosquito bites and practice safe sex." The virus can be transmitted through sex.
He also urged that pregnant women who had travelled to the neighbourhood on or after 15 June should visit their health care provider for testing.
Dr. Denise Jamieson of the CDC's pregnancy and birth defects team said the agency is also recommending that women who are considering pregnancy to not get pregnant for up to eight weeks after returning from the area. Men with Zika symptoms should wait at least six months after symptoms begin to attempt conception.
At Florida Governor Rick Scott's request, the CDC activated its emergency response team to help with continued testing and advice on mosquito control and birth defects.
"Their team will consist of public health experts whose role is to augment our response efforts to confirm local transmissions of the Zika virus," Scott said at a press conference where he announced the travel alert.
"In Miami, aggressive [mosquito] control measures are not working as well as we would like," Friedan warned. "The mosquitoes could be resistant to the pesticides being used, or the mosquitoes could be hiding in what we call 'cryptic' breeding places that are hard to find, like very small amounts of water where they can hatch."
The travel warning is likely to be a major blow to tourism in the state that had 100 million visitors in 2015.
Meanwhile, the UK's health agency has already issued a Florida travel advisory. It said the risk was moderate, and advised pregnant women to "consider postponing nonessential travel to affected areas until after the pregnancy."
Zika's breach directly to US mosquitoes has long been feared by American health authorities. The insects are everywhere in the state and effective mosquito-control programs are challenging. Health officials have been concerned that Zika would take hold in the hot, humid southern section of the US where the Zika-carrying mosquitoes Aedes aegypti can thrive just as they do in Brazil where the disease is believed to have caused some 4,000 cases of microcephaly in newborns.
"The frustration is that this wasn't unexpected," Peter Hotez, dean of the National School of Tropical Medicine at Baylor College of Medicine, told the Post. "It's not like we were caught by surprise. We knew this train has been heading our way."
"The Aedes aegypti is a really tough mosquito to control," said Frieden. "When Key West had an outbreak of dengue, which is carried by the same mosquito, that outbreak continued for more than a year. It's a demonstration of how intensive the efforts need to be to control the mosquito."
Testing in the affected Miami area could take several more weeks. Frieden urged people living there to wear long-sleeved shirts and and long pants (difficult in steaming hot Florida) and to liberally use insect repellent with 25% DEET on uncovered skin. He also urged people to to keep windows closed (and screened) and to use air conditioning.
Nearly every state in America is reporting cases of the virus. Only Idaho, South Dakota, Wyoming and Alaska have not yet reported any cases of the disease. Until Florida, none of the cases had been transmitted by local mosquitoes.