Former LA Galaxy general manager Alexi Lalas has claimed the MLS club have already held talks with Manchester United striker Zlatan Ibrahimovic over a potential summer move.
The BBC reported on 8 March that LA Galaxy were willing to make Ibrahimovic, 35, the highest paid player in MLS history if he joins them when his Old Trafford contract expires in the summer.
Sources at the MLS club reportedly feel Ibrahimovic, 35, could make as big an impact on football in the United States as David Beckham did when he joined the club from Real Madrid in 2007.
However, United are understood to want to extend the Sweden striker's contract by 12 months after his excellent first season in English football.
"There have been conversations and, I think, a relationship for some time regarding this possible move," Lalas was quoted as saying by the Daily Mail.
"The Galaxy are Major League Soccer's 'super club'. They do big, bold things. They have sexy signings, that's what they have built themselves as, that's what they sell themselves as, and this type of signing would fall right into play with that.
"The pitch to Zlatan Ibrahimovic is not just that you get to come to Major League Soccer and they will pay you a lot of money," Lalas added.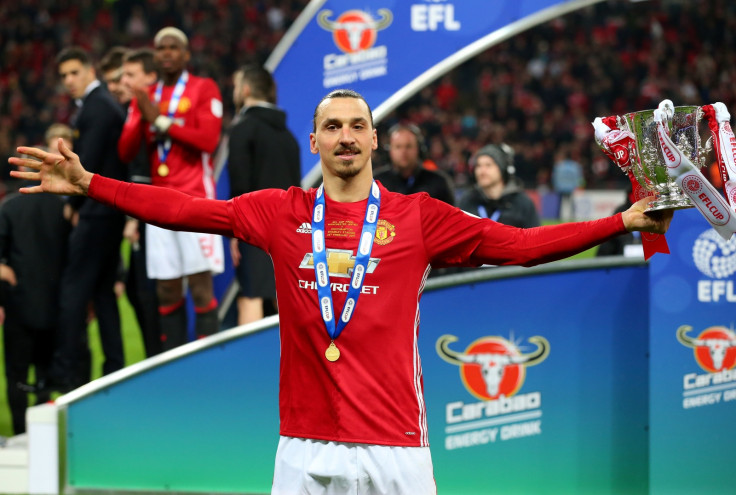 "It is also that you get to expand that brand in a market that continues to get bigger and bigger.
"I think they do have a chance [of signing Ibrahimovic]. Whether it's this summer or maybe a year from now I still think there is going to be an interest."
Ibrahimovic has scored 15 goals in 25 league appearances for the Red Devils this season. He netted both goals in United's 2-1 win over Southampton in the EFL Cup on 26 February.
The Sweden striker played the full 90 minutes of United's 1-1 draw with Rostov in the Europa League round of 16 first leg on 9 March.