Zlatan Ibrahimovic would question Arsenal manager Arsene Wenger says Paul Merson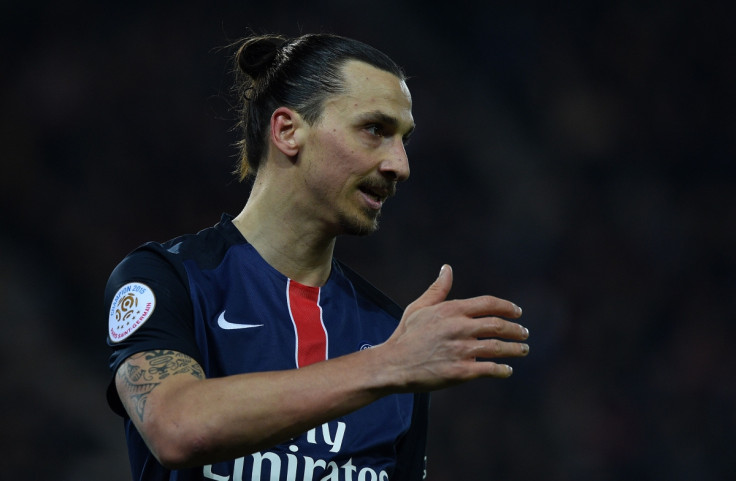 Arsenal manager Arsene Wenger will not move to sign Zlatan Ibrahimovic during the summer transfer window because he fears the Sweden international will question his methods, according to former midfielder Paul Merson. The 34-year-old is expected to leave Paris Saint Germain this summer at the end of his contract and has been linked with a move to the Premier League.
The Daily Telegraph understand the Gunners are aware that Ibrahimovic is keen on a move to England but any deal could yet stall over the player's £250,000 [$362,000] a week wage demands. Having won league titles in four different countries across Europe, silverware in England is missing from Ibrahimovic's CV.
Wenger was typically coy over Arsenal's interest in Ibrahimovic when questioned by journalists last week, instead preferring to concentrate on his side's bid to claw their way back into the title race. Victory over Everton helped the north London club keep in touch with Leicester City and Tottenham Hotspur, but they still trail the leaders by 11 points with eight games to play.
Merson has attacked Wenger's refusal to fuel rumours regarding Ibrahimovic – given the feeling of despondency around The Emirates Stadium after Arsenal were knocked out of the FA Cup and the Champions League in the space of four days – and believes such comments are linked to the striker's reputation as an outspoken figure. Ibrahimovic famously fell out with Pep Guardiola during the pair's spell together at Barcelona, leaving Merson to believe that Wenger fears being probed over his decisions at Arsenal.
"He's got to play the game with the [Arsenal] fans sometimes," Merson told Sky Sports. "He gets asked about Zlatan Ibrahimovic. All you have to do is turn around and say 'I'd love to get him. If he wants to come to London I want him' – and the fans would be happy.
"If you don't get him, then you don't get him – but don't say 'oh, I'm not sure'. This geezer is a winner. He's bought 13 trophies in so many leagues. Of course Wenger ain't going to sign him because he's going to question him. He doesn't want someone sitting in the dressing room questioning him.
"He doesn't want people to come in after the game and start tearing up. He just wants people to come in and recover. Last year [Karim] Benzema didn't come in and he said [Olivier] Giroud's going to get more goals than Benzema. Seriously?"
© Copyright IBTimes 2023. All rights reserved.