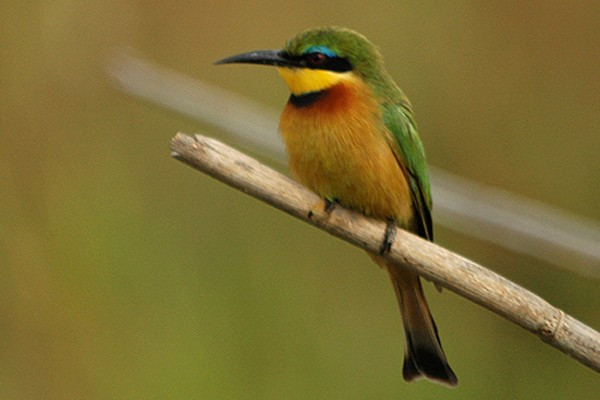 The case of the dead bee-eater being investigated by counter-terrorism unit in Turkey because residents thought it was an Israeli spy is just the latest chapter in the long list of zoological conspiracy theories involving the Mossad.
Turkish authorities are examining the carcass of the bird, which had a leg ring stamped "Israel". One nostril of the bee-eater is reportedly larger than the other, leading to speculations that secret service equipment was implanted in the beak.
However, ornithologists often attach bands to the legs of birds to track their paths.
The Society for the Protection of Nature in Israel claimed the serial number on the animal, found in Gaziantep, in southern Turkey, was legal.
'Jaws was Working for the Jews'
In 2010, an Egyptian official claimed that a shark that killed one person and left four others wounded in Egypt could have been placed there by Mossad agents.
"What is being said about the Mossad throwing the deadly shark in the sea to hit tourism in Egypt is not out of the question. But it needs time to confirm," said Mohamed Abdel Fadil Shousha, the regional governor.
Israeli officials rejected the notion as "ludicrous". Foreign ministry spokesman Igal Palmor told the BBC: "The man must have seen Jaws one time too many, and confuses fact and fiction".
Ratting Out the Palestinians
On another occasion, Saudi Arabian officials "detained" a vulture on accusations of being a spy for Israel. The vulture was carrying a GPS transmitter bearing the name of Tel Aviv university.
Israeli officials said they were "stunned" by the allegations. ""The device does nothing more than receive and store basic data about the bird's whereabouts, and about his altitude and speed," a bird specialist at Israel's Park and Nature Authority told Ma'ariev newspaper.
In 2008, two Palestinian papers reported that Jewish settlers were releasing special, supernatural rats immune to poison and bigger than normal in the Old City of Jerusalem in order to displace the local Arab residents.