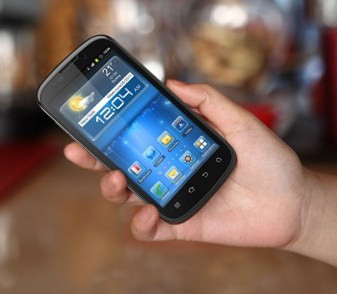 ZTE has thrown down the gauntlet, stating that its MWC 2012 smartphone line-up will play a pivotal role in its plan to become one of the world's top three smartphone makers by 2015.
In a statement on Thursday ZTE corporation confirmed it would be bringing eight new smartphones to 2012 Mobile World Congress - including a new major quad-core handset.
Not mixing its words, the company went on to state that the devices would be a key stepping stone in its road to Western domination, clarifying that it hoped to overtake RIM and HTC in the battle for third most popular smartphone manufacturer.
"Based on technology innovations including multi-core chipsets, LTE, 4G radio and the latest Android and Windows Mobile platforms, the new devices form a core component of ZTE's ambition to become a top three handset provider by 2015," read ZTE's statement.
"There is no doubt that this year's Mobile World Congress will again see some exciting device launches. The new devices from ZTE will demonstrate how ZTE is without doubt among an elite group of handset providers as next generation telecommunications networks roll out globally," He Shiyou, executive vice president and head of the terminals division at ZTE later added.
Though the company has already confirmed a number of the devices in its MWC line up - including the Ice Cream Sandwich-flavoured PF200, N910 and Mimosa X smartphones - has remained tight-lipped about its next flagship device.
Luckily, curious consumers won't have long to wait as Mobile World Congress (MWC) is set to start in Barcelona on 27 February. Check back later with the International Business Times UK for complete MWC coverage.