100 women pose nude to protest against Trump
Ahead of the Republican National Convention in Cleveland, women stage protest.
As many as 100 women posed nude on Sunday (17 July) for an artistic project in Cleveland, Ohio, just a day before the 2016 Republican National Convention. The event will mark the official naming of Donald Trump as the Republican nominee for the 2016 US presidential race.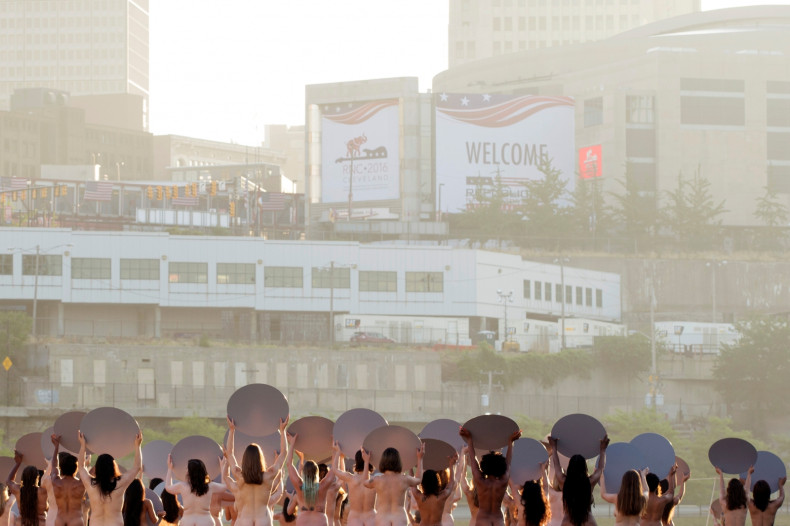 The women who participated in the nude photoshoot were seen posing with large mirrors, which they said represented the thought that women reflect "mother nature". Angered by Trump and his Republican Party's alleged discriminatory remarks against women and minority communities during the election campaign, the participants expressed their opposition to Trump.
Ahead of the convention, Cleveland has been witnessing several protests against Trump. Among them was the photoshoot by noted American photographer Spencer Tunick, aimed at protesting against "the hateful repressive rhetoric of many in the Republican Party towards women and minorities". More than 1,800 women signed up for the photoshoot, of whom only 100 were selected. The location of the photoshoot was kept a secret keeping in mind security concerns.
"As a woman, I want to stand up for my reproductive rights. As a Hispanic, I want to be seen as a member of this community. As a first-generation American, I want to show that anyone deserves the opportunity to come here... As a human being, I want to stand up against Trump and other Republicans whose hateful speech towards women, immigrants, lgbt people, and all 'others' is poisoning this nation," one of the participants wrote on a blog on Tunick's website featuring about the project.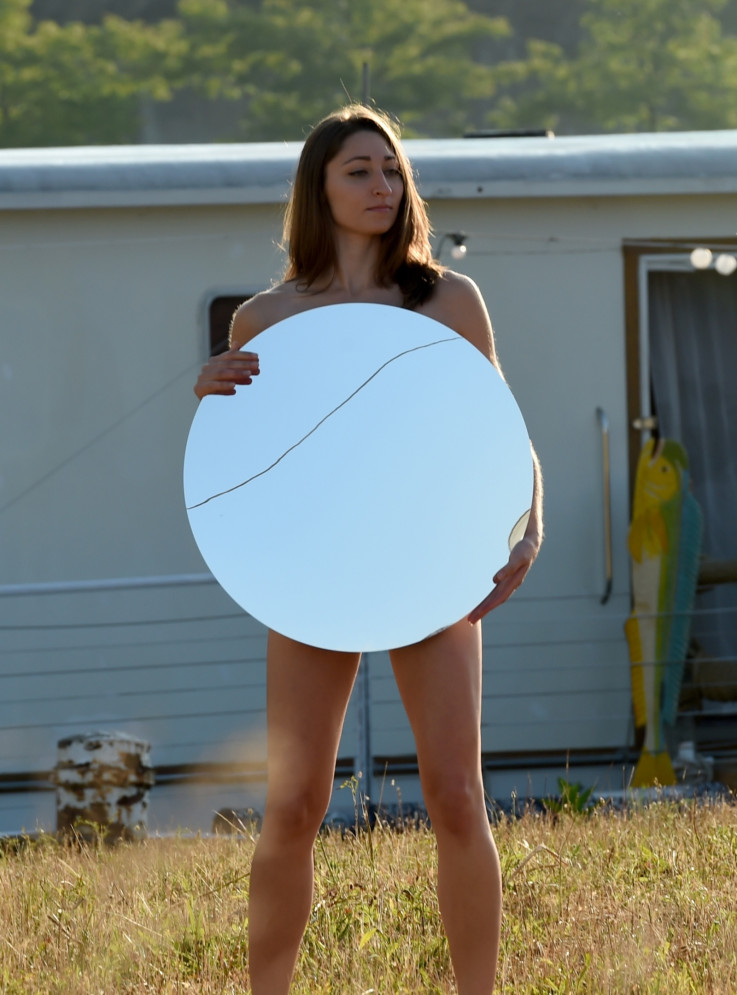 A woman who participated in the nude photoshoot at Cleveland is seen posing with a large mirror
Getty Images
Another participant termed Trump's speeches "inflammatory and ghastly" and said the anger Americans currently feel due to the "changing times" has led to the recent attacks on human rights.
"Great social change occurs most commonly as first, a resistance to change, then, a large gathering of change, and finally, as the minority becomes ever so close to majority, appears a second resistance. America, today, stands at the barrier of this second resistance as triumphed through the inflammatory and ghastly words of Trump and many members of the GOP," the woman wrote.
Many of the participating women said they have gone through sexual molestation at different points in their lives and the project gave them an opportunity to overcome their bitter experiences and love their body as they are. They were concerned about the alleged extremist nature of ideologies that the Republican Party has been projecting through the presidential campaign and wanted to use the project to highlight their opposition to reported attempts to demean or discriminate against women.
"People should be treated as equals and since the 2012 election the Republican Party has moved so far extreme right I cannot stand by idly without doing my part to educate and stand up to their racist, misogynistic, patriarchal, xenophobic ways," one woman wrote, adding: "Their stance on wanting to remove birth control instead of making family planning at a low cost and accessible and also wanting to force women to have babies even under rape was the last straw for me."