Development of the 1,000 miles per hour Bloodhound SSC (supersonic car) is back on the road, thanks to an injection of cash from Chinese automotive company Geely, which owns Volvo and The London Taxi Company.
The cash brings the Bristol-based Bloodhound project back to life after several months of hibernation caused by a lack of investment to get the car race-ready.
Engineers who had begun work elsewhere have now returned to the project ahead of testing, which will begin in July 2017. It is hoped that Bloodhound will break the current land speed record of 763mph later that year, before crossing the 1,000mph barrier before the end of the decade.
Founded in 1986 and employing 10,000 engineers, Zhejiang Geely Holding Groupis now the largest sponsor of the Bloodhound project to date and is considered the 'Official Automotive Partner' as part of a three-year deal. Other sponsors include Rolls-Royce, Castrol, Rolex, Lockheed Martin and Nammo.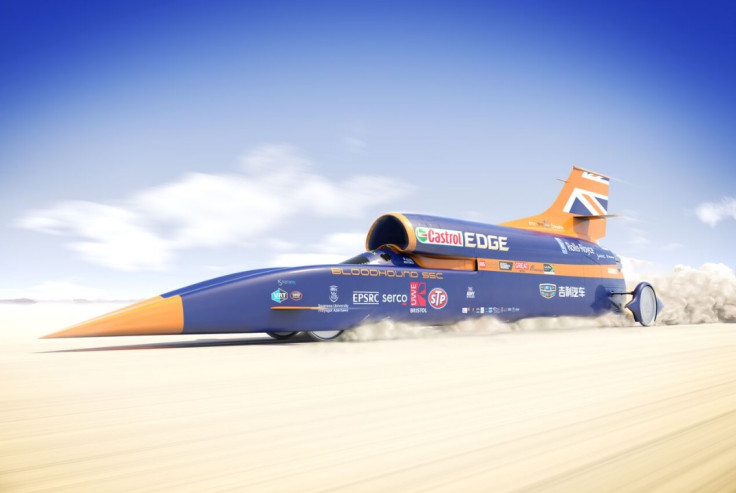 Jaguar is also still involved, but is no longer the most prominent sponsor on the car's side. The Geely agreement also means Jaguar cars will no longer be used as chase vehicles and by Bloodhound turnaround team, who perform a 40-minute pitstop on the rocket-powered car between high-speed runs. Geely vehicles will now be used for this task instead.
Jaguar remains a technical partner of the project, however, and one of its V8 road car engines will still be used to power Bloodhound's rocket fuel pump.
Design and engineering support will also be provided by Geely, which is the largest privately-owned automotive company in China.
Constructed on an industrial estate near Bristol, Bloodhound was last seen in public in September 2015, where it was shown off at a launch event in Canary Wharf, east London. The car has since been dismantled and will be modified before be rebuilt once more and moved to Newquay Aerohub for tie-down tests of its Eurofighter jet engine and Nammo space rocket.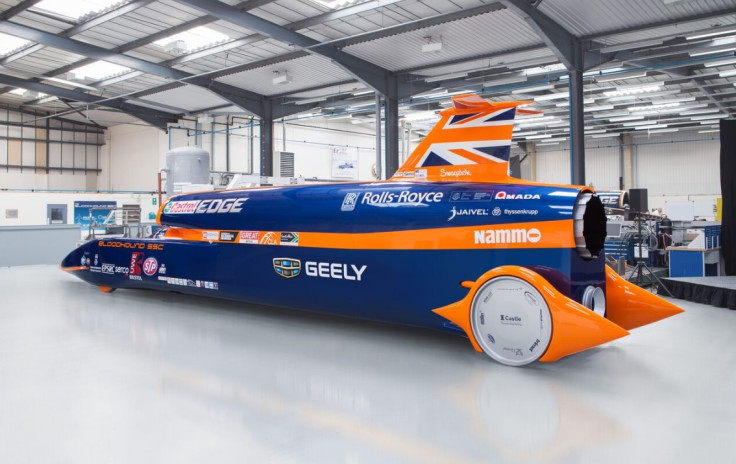 After this, the car will be drive at the "slow speed" of 220mph at the aerohub, giving the team a chance to test an on-board live streaming and data capture system, which broadcasts every run the car makes to the internet.
The car will then be packed into a Boeing 747 freighter and flown to Upington, South Africa. Here it will travel to the Hakskeen Pan, a dried lake bed where a 12-mile track has been created.
As much an educational tool as an engineering, science related to Bloodhound is taught in thousands of schools across the UK and in South Africa. The project has also given Upington and the local area an advanced 4G internet connection and mobile phone network years ahead of schedule. Built for Bloodhound, the networks will be left in place once the car is retired.