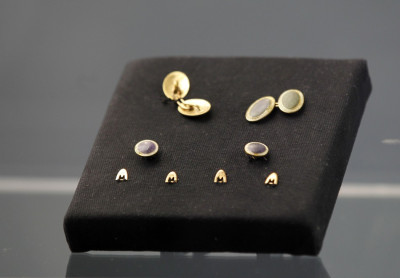 The night of 14 April, 1912 is one that will not easily be forgotten.
RMS Titanic, one of the largest and grandest cruise ships ever built, hit an iceberg and sank on its ill-fated maiden voyage. More than 1,500 of the 2,228 passengers and crew on board drowned in the disaster.
This year marks the 100th anniversary of the tragedy and will be marked by a sale of more than 5,500 artefacts recovered from the ship, as well as a new cruise line, along the original route, planned for April.
The Balmoral, operated by Fred Olsen Cruises, whose parent company Harland and Wolff built the Titanic, has been chosen for the voyage. according to a report in the Telegraph.
It will carry 1,309 passengers - the same number that sailed on the fateful voyage - on the same route as the Titanic, leaving Southampton in early April 2012 before docking at the Irish port of Cobh (formerly Queenstown), where the ship made its final call on 11 April, 1912.
The cruise will continue to follow the route of the Titanic and on 14 April it will arrive at the exact location the vessel sank some 100 years before, where there will be a special memorial ceremony between 11.40pm (when the ship hit the iceberg) and 2.20am on 15 April (when the ship sank).
Guernsey's, a New York City auction house, will sell the collection of items salvaged from the ship as one lot on 1 April and the results will be announced by Premier Exhibitions on 15 April.
In 1987 the collection was valued at $189m (£120m). Its owner remains unknown.
International Business Times UK has compiled a slideshow of some of the artefacts for sale.