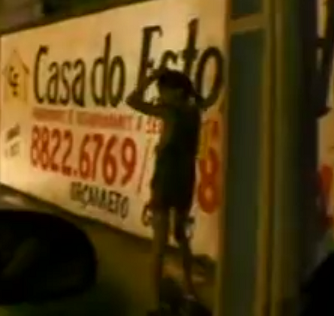 Children as young as 12 are selling themselves for sex for as little as 80p in Brazil, according to Sky News.
The shocking revelation comes as international footballers join a campaign warning fans travelling to the tournament not to exploit children.
Iraquetan Gomes de Oliveira, who described himself as the street owner of Recife, in northeastern Brazil, explains that children "go to nightclubs and places they know people sell themselves, but also people come here and take them and pay for sex."
Twelve-year-old Elaine said that for 10 to 20 Reals (£2.55 to £5.10) she would allow men to take her home, to motels, or even to the local swamp for sex.
Rochelle, 17, who has been selling her body since she saw 13, explained that she ran away from home.
"I was doing drugs. I sold myself for around 10 or even five Reals. Sometimes I would even do it for three Reals (80p)," Rochelle said.
It's a penalty
The international charity Happy Child, supported by the UK's National Crime Agency, has launched a campaign entitled It's A Penalty to curb child sex abuse.
The campaign warns those travelling to the World Cup that they face prison if they exploit children under the age of 18.
"Remember, 17 or under... it's a penalty," football players Gary Lineker, David Luiz and Frank Lampard warn in the video promoting the campaign.
Lineker, who is the campaign's ambassador said: "You've got hundreds of thousands of fans travelling to one place and there are people who will exploit that situation.
"You just have to feel for those children who don't want to be in that situation."
The director of Happy Child, Sarah de Carvalho, said: "Football fans could well be approached by children on the streets who've been dressed up to look older than they are.
"Paid sex with a child is illegal in Brazil and people can be prosecuted either here or in Brazil.
"My heart is with those children because I've been working with many of them for the last 20 years and I know most of them don't want to be doing what they are doing."
Sex trafficking is an appalling truth to many young people in Brazil, where there are half-a-million child sex workers, according to the National Forum for the Prevention of Child Labour.