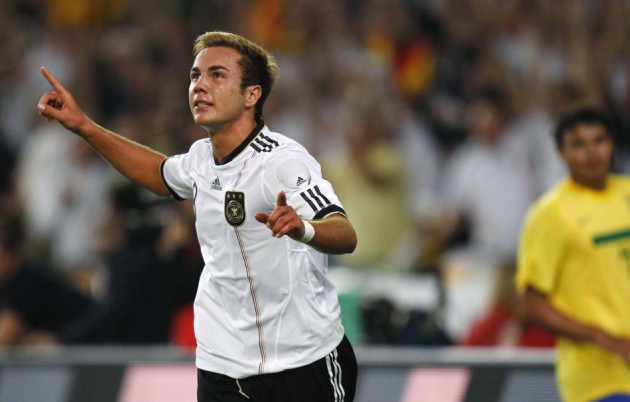 The pick of today's Premier League, Serie A, La Liga and Bundesliga football transfer rumours, news and gossip for 14 August, 2011. All the latest transfer rumours surrounding Man Utd, Chelsea, Arsenal, Liverpool, Tottenham Hotspur, Manchester City, Bayern Munich, AC Milan, Inter Milan, Juventus, Roma, Barcelona and Real Madrid will be covered here.
The surplus of actual football has dampened the transfer rumour mill this weekend so welcome to a grab-bag edition of Sunday conjecture.
Arsenal will make a renewed effort to sign Everton defender Phil Jagielka this week, with Arsene Wenger set to lose Caesc Fabregas and Samir Nasri to Barcelona and Manchester City respectively.
Wenger is also interested in Sochaux midfielder Marvin Martin and Marseille Andre Ayew, as the Gunners look to splash some of the £35m they are set to receive from the Fabregas transfer.
The Sunday Express reckons Manchester United are interested in Borussia Dortmund midfielder Mario Goetze after he impressed in Germany's recent 3-2 victory over Brazil. Ferguson has turned his attention to the £20m-rated playmaker after missing out on Wesley Sneijder.
Tottenham manager Harry Redknapp will hold final talks with chairman Daniel Levy this week over Luka Modric's proposed move to Chelsea. Redknapp is willing to let the want-away Croatian leave to finance the acquisition of new players.
Chelsea manager Andre Villas-Boas has admitted that he wants to bring a midfielder and a winger to Chelsea before the transfer window closes. "I think we might add in those positions - we might," he said. "The sense of urgency in midfield is there."
Finally, Liverpool manager Kenny Dalglish may return to Bolton with a renewed offer for defender Gary Cahill after he missed out on Stoke's Ryan Shawcross.
And that, as they say, is that.