14-year-old James Austin Hancock opens fire on Madison High School cafeteria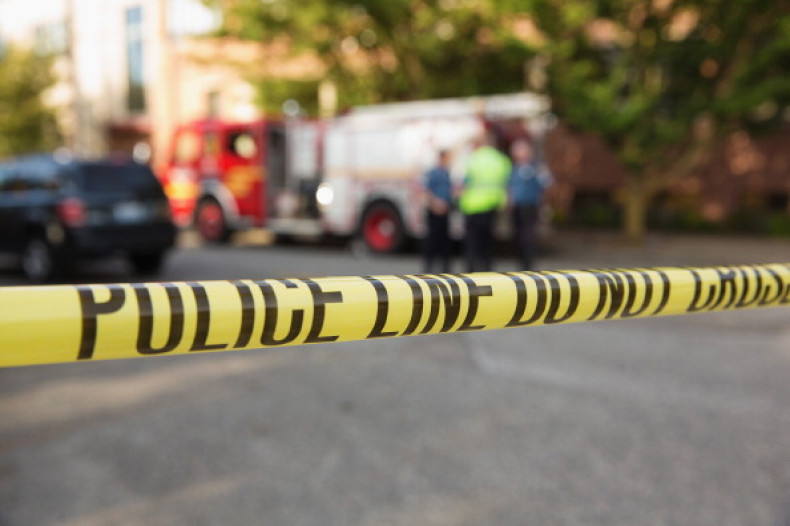 A 14-year-old boy has been arrested following a shooting in a US high school cafeteria that saw two children hospitalised. James Austin Hancock was arrested on 29 February in connection with a shooting that happened earlier in the day at Madison High School in Ohio. He has been charged with attempted murder, felonious assault, inducing panic and making terrorist threats, WKRC reported.
In a statement, Butler County Sheriff Richard K Jones said that at around 11.15am on 29 February a 14-year-old male, armed with a handgun, shot two students during lunch time at Madison High School in Madison Township, Butler County Ohio and fled the school.
Two other students were allegedly also injured but not due to gunshots, he said, and all are expected to survive the ordeal, while a suspect was apprehended a short time later near the school.
"This is a tragic and horrific event that you hope never happens. The deputies, first responders and surrounding agencies acted fast and apprehended the suspect quickly. We had help come from everywhere," Sheriff Jones explained.
He added: "We have the suspect in custody and we did locate the weapon used. I would like to extend my gratitude to every agency that responded to assist and were happy to do so, we were happy they did, the parents of the students acted in an orderly fashion and we were able to get the other students released quickly and safely."
The injured students were flown to nearby Miami Valley Hospital and are believed to be in a stable condition.
Madison Local Schools confirmed the two students who had been shot were doing well, following a visit from what appears to be two teachers, stating: "Mr Philpot and Mr Smith just returned from visiting the hospital and both boys who were hospitalised are doing very well and are in very high spirits. Both boys and their families want the Madison community to know they appreciate the support."
The high school, and other schools in the area, were on lockdown following the alleged incident, with many remaining closed on 1 March as the incident is investigated.
Madison Local Schools said in a statement on its Facebook page: "We would first like to update everyone on the crisis situation in our district today by thanking our students and staff for immediately reacting to the event in exactly the way we have practised and planned. Additionally thank you to the parents and community for your patience and cooperation during a stressful time.
"Tuesday, March 1st Madison Local School District will be closed. Our staff will report and together we will begin to put plans in place, including on-site counselling, to support our students when we return to school.
"Also, all extra-curricular activities are cancelled for tonight and tomorrow."