Riots after Utah police shoot boy, 16, who was carrying a broomstick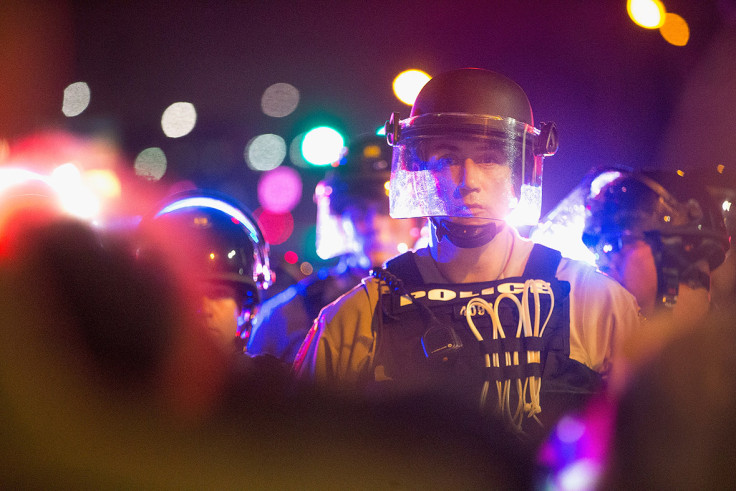 Riots have erupted in Salt Lake City after police shot a 16-year-old boy in the chest and stomach after he refused to drop the broomstick he had been carrying.
The officer who shot the boy had been responding to an unrelated call in the capital city of Utah when two teenagers were spotted arguing with a man.
Selam Mohammed, who was next to the boy when he was shot, claims officers only gave his friend one chance to drop the broomstick he had been holding.
"The police said 'drop it" once, then they shot him four times," he told Fox News.
"We were trying to break it up before the police even came, but the police ran in on foot and pulled their guns out already, they already had them, like, as soon as he was running he was already grabbing for his gun, not even trying to Tase him or anything."
The boy's condition is unknown, but he's currently being treated in a local hospital.
Once news of the shooting got out, furious locals took to the streets in frustration at the police. Around 100 officers from several departments were sent to try and contain the anger, and were pelted with missiles. Some disruption was caused for fans of the Utah Jazz basketball team who were playing in the city that evening, while a light rail stop was also closed while events were contained.
Detective Dave Wilking told the Salt Lake Tribune that there were "a lot of hostile people upset about what had taken place", and that police had made multiple arrests for undiswclosed reasons.
Relations between the police and the African American community in the States have been especially strained in recent years, after more media attention was given to a spate of fatal shootings.
The pressure group Black Lives Matter has risen in response to what it sees as endemic police brutality.
© Copyright IBTimes 2023. All rights reserved.