Over 170 EDL Members Arrested in Planned Attack on Occupy London at St Paul's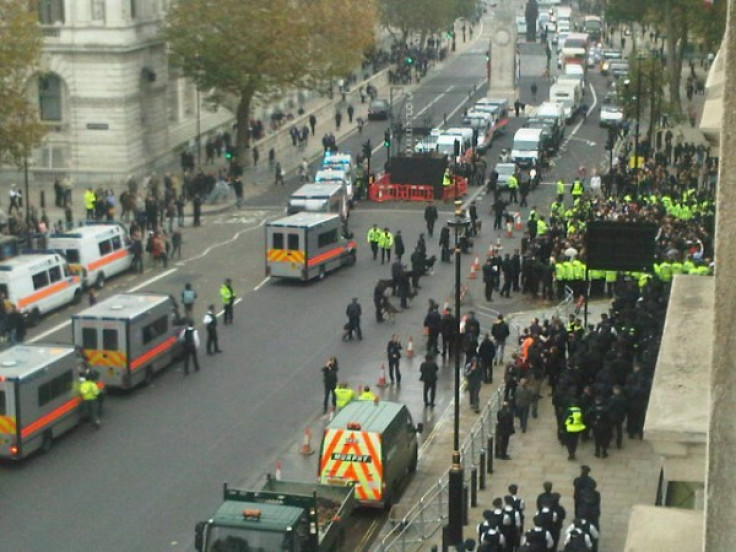 Police foil a violent mob, thought to be members of the far-right group the English Defence League (EDL), by making mass arrests in Whitehall to "prevent a breach of the peace".
Over 170 people have been arrested so far.
It's thought the EDL members were planning to attack the Occupy London protesters camped outside St. Paul's.
A police spokesperson said he was unable to give details on why the 170+ people have been detained.
Naomi Colvin, a spokesperson for Occupy London, said the group had heard a "number of rumours" that the EDL were planning to come and attack the camp.
The protesters informed police on Nov. 10 evening and as a result extra police officers were put on patrol in the area during the night.
She said that the Occupy movement is "contrary to everything the EDL stands for".
"We didn't make a fuss about the rumours so the EDL didn't get the air of publicity they craved," Colvin said, adding that she thinks the Metropolitan Police have done a "very good job" in handling the matter.
The controversial EDL holds demonstrations across Britain against what it calls "militant Islam", though many people on its demonstrations have been seen chanting racist slogans and involved in violent clashes with anti-fascists.
© Copyright IBTimes 2023. All rights reserved.