The rate of conception among under-18s has dropped by 9.8%, an all-time low for England. It fell to 27.7 per 1,000 in 2012, according to Public Health England.
The number of conceptions among the under-18 group fell by 10.3% to 26,157, according to the Office of National Statistics. The number of under-16 conceptions dropped to 5,131.
Since 1998, the under-18 conception rate has decreased by 40.6%. In some local authorities in England, there have been reductions of up to 64%. However, there are still massive regional differences. In some areas, conception rates are almost 90% higher than the England average.
Why have the number of conceptions dropped in England?
Simon Blake and Dr Audrey Simpson, chief executives of Brook and the Family Planning Association, education is key in bringing down the rate of teenage pregnancies.
They said: "We know that the best way to reduce teenage pregnancies is to ensure young people have appropriate sex and relationships education and easy access to confidential contraception and information. It is also important for us to promote an open and acception attitude towards teenage sexuality."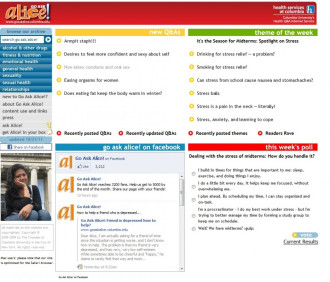 The number of contraceptions have decreased partly due to an improvement in sexual education and an increase in easily accessible sexual health clinics.
Blake and Simpson added that local authorities and councils need to continue working on promoting safe sex and contraception education to continue the trend. They said: "Going forward it is vital that local authorities have their own strategies in place to continue the good work and learning that were central to the national teenage pregnancy strategy."
Has popular culture helped education on pregnancy?
Some suggest that popular television programmes such as MTV's 16 and Pregnant and the popular 2007 film Juno has brought issues and truths surrounding teenage pregnancies to light. It is arguable that crucial and difficult issues are omitted, but they can encourage young people to practice safer sex.
In January, the National Bureau of Economic Research stated that 16 and Pregnant may have contributed to a 5.7% reduction in teenage births in the 18 months after its premiere on TV. The programme aired in June 2009 and has continued over 5 seasons to October 2013. It features on one teen every episode and has garnered a cult following which has spread to the UK.
Between 1991 and 2008, the teenage birth rate dropped steadily at an average of 2.5% per year. In recent years, it has decreased further to 7.5% per year. Researchers found there had been higher search activity on social media and Google about birth control and abortion when new episodes aired. Whether or not it had a direct impact on teenagers is disputable, but the programme may well have an impact on thinking regarding birth control and abortion.
Which areas of England have the highest and lowest rates of under 18 pregnancies?
Although progress has been made in reducing the rate of conceptions, experts say there is still more work to be done. According to the FPA and Brook, the UK is "still lagging behind comparable countries in western Europe".
The area with the highest teenage conception rate was Middlesbrough in the North East, with a conception rate of more than five in every 100 under 15-17-year-olds. In the area, 15 in every 1000 girls become pregnant under the age of 16.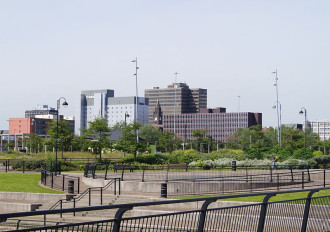 Barking and Dagenham in Essex has the highest conception rate of almost 12 in 100 women, whereas the London Borough of Lambeth has the highest abortion rate. Around 31.3% of all conceptions are aborted in the area. The London boroughs of Southwark, Newham and Lewisham all have a high rate of teenage pregnancies.
Bath and Northeast Somerset are among areas in England with the lowest rate of teenage conception, according to 2011 ONS records.
What factors contribute to higher conception rates among young people?
According to Prof Kevin Fenton, health and wellbeing director at PHE, teenage pregnancy and early motherhood can be associated with "poor educational achievement, poor physical and mental health, social isolation and poverty".
Youth unemployment has also been highlighted as an issue. Statistics released earlier this month revealed socio-economic disadvantage can be both a cause and a consequence of teenage motherhood. The Office for National Statistics revealed Yorkshire and The Humber had the strongest link between under 18 conception rates and unemployment rates for 2008 to 2010, as well as an east-west split in the correlation between the two factors.
It is widely understood that teenage conception and early motherhood can be associated with poor educational achievement, poor physical and mental health (for both mother and child), social isolation and poverty. There is also recognition that socio-economic disadvantage can be both a cause and a consequence of teenage motherhood.