19 October, 2011: The Pick of Today's Football Transfer Rumours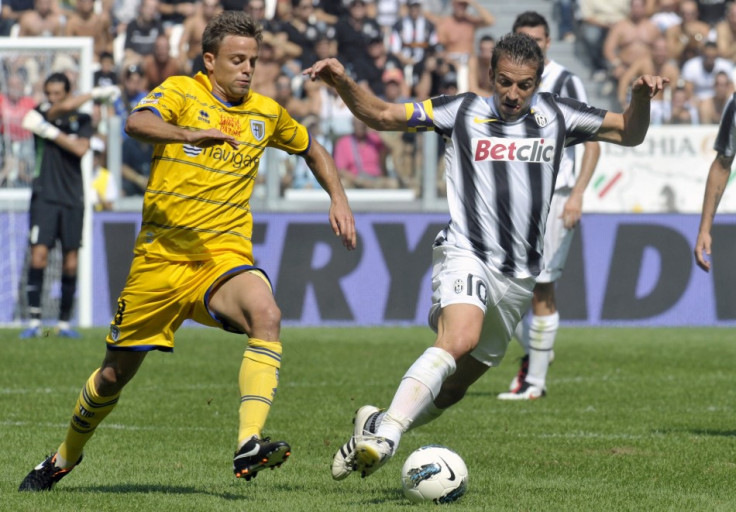 The pick of today's Premier League, Serie A, La Liga and Bundesliga football transfer rumours, news and gossip for 19 October, 2011. All the latest transfer rumours surrounding Manchester United, Chelsea, Arsenal, Liverpool, Tottenham Hotspur, Manchester City, Bayern Munich, AC Milan, Inter Milan, Juventus, Roma, Barcelona and Real Madrid will be covered here.
In Wednesday's Daily Mail, a host of Premier League clubs have been alerted to the news that Juventus 'superstar' Alessandro Del Piero could be available on a free transfer at the end of the season.
The Italian international will draw a line under his 18-year association with the club next summer after club president Andrea Agnelli confirmed the striker would not be offered a new contract.
"One link between Juve's different homes has been out captain Alessandro Del Piero," Agnelli is quoted in the Mail.
"He wanted to stay with us for one more year which will be his last in black-and-white."
The Metro reports that United manager Sir Alex Ferguson is set to beat Arsenal to the signing of the "new Luka Modric" - 17-year-old Dinamo Zagreb midfielder Mateo Kovacic.
"United have made it clear they are looking at Kovacic in a big way and they think he is a future star," an anonymous source told Goal.com.
"His age and price tag means January will probably be soon but the feedback is that the player's preference would be a move to Old Trafford and United are favourites to sign him."
In the Sun, Robert Pires is hoping to extend his playing career with a stint in Qatar or Russia. The French midfielder was released by Aston Villa in the summer after a six-month spell at the club but insists he still has plenty to offer.
"I had interest from the English second division," the former Arsenal winger said.
"I'm waiting to see if those from Qatar or Russia materialise, and if there is nothing I feel ready to stop. I know that the new buzz phrase is that a player is 'burnt out' but I know I'm not."
According to the Mirror, Carlos Tevez's proposed move to Boca Juniors has broken down over the Manchester City forward's £250,000-a-week salary. The Buenos Aires club were considering a loan move for the recalcitrant striker but have been forced to admit defeat after the Argentina international's wages proved prohibitive.
Rounding out today's gossip with a glance over the nether regions of the internet rumour-mill: Juventus are set to "test Arsenal's resolve" with a cheeky bid for winger Theo Walcott, after reports in Italy suggested the Italian giants have made contact with the England international's agent. And in Spain, Real Madrid are planning to tempt Arsene Wenger with a £30m bid for Dutch striker Robin van Persie next summer.
© Copyright IBTimes 2023. All rights reserved.