The 1975: Who are the British rockers on course to outsell Justin Bieber and Adele?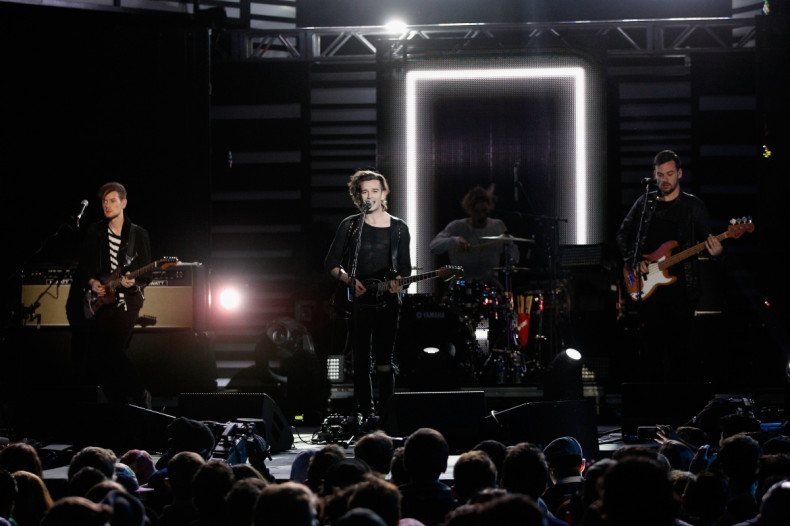 The 1975 has another hit on its hands with their second album I Like It When You Sleep, For You Are So Beautiful Yet So Unaware Of It, which is set to top the UK charts. According to the Official Charts Company, the British band are on course to knock Adele off the number one album spot, while surpassing the likes of Justin Bieber and Jack Garratt.
Midweek charts place Adele at number two with her top-selling third album 25, while the late David Bowie is holding onto the third position with his Best Of Bowie greatest hits collection. Justin Bieber sits at number four with his former chart-topper Purpose and Coldplay round-off the top five with their latest LP A Head Full Of Dreams. Jack Garratt, who was previously a new entry at number three, has slipped out of the top five with his debut Phase.
If The 1975 manage to clinch the top spot, it will be the second time the Manchester-natives have reigned supreme on the UK charts. In 2013, the band claimed the highest position with their eponymous self-titled debut album that was certified platinum by the British Phonographic Industry (BPI). Ahead of what could be another milestone in the band's relatively brief career, IBTimes UK profiles one of music's most promising bands.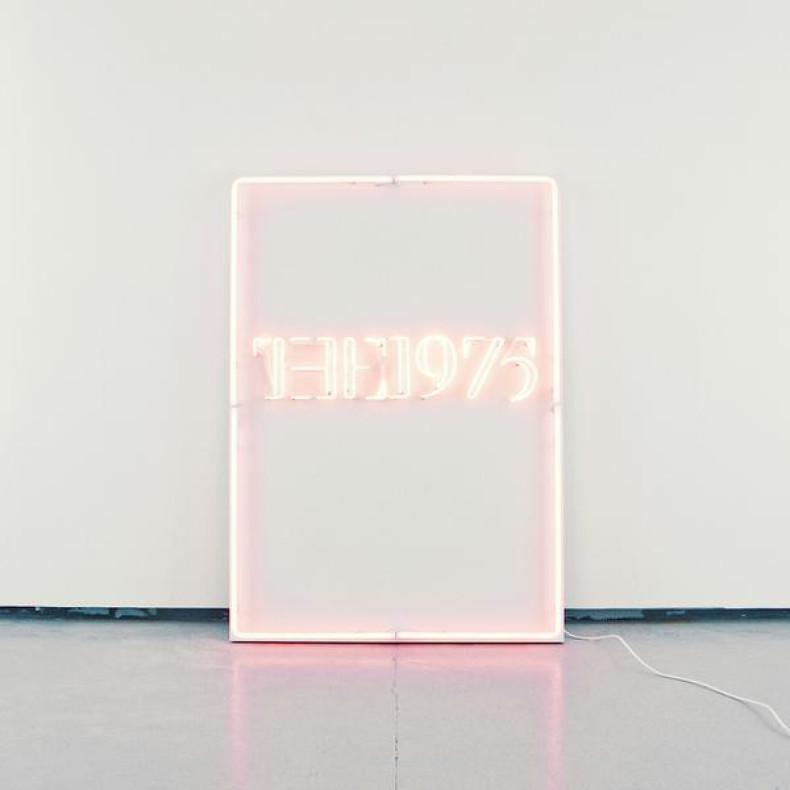 Who is The 1975?
With Matthew Healy at the forefront, The 1975 also consists of guitarist Adam Hann, George Daniel on drums and bassist Ross MacDonald.
How did The 1975 form?
Healy, who is the son of actors Denise Welch and Tim Healy, met Daniel, MacDonald and Hann at school in Manchester and have been making music since they were 15.
What does their music sound like?
In his own words, Healy once told The Huffington Post: "I don't think I would be able to. There is such a stark polarity in our material that it's very hard for us to be defined by one genre. We are an alternative rock band with elements of r'n'b, shoegaze and... Michael Jackson?"
Listen to The 1975's Robbers:
He added in another interview with The Guardian: "We aren't a dance band because we don't sound like The Libertines. I think we've got quite a post-modern attitude to the creation of music, and it's split a lot of people down the middle because they don't know how to take it."
Which songs should I listen to?
Girls embodies everything pop should be – light-hearted, fun and great for a sing-a-long – while Chocolate is gently infused with an infectious rock riff. For a slower pace, Robbers will have you swaying your arms as though you're at a festival.
Can I buy their new album?
I Like It When You Sleep, For You Are So Beautiful Yet So Unaware Of It was released on 26 February and is almost guaranteed for the number one spot. At 16 words long, the title is quite a mouthful.
Can I see The 1975 on tour?
Yes, the band will be launching their European tour on 4 March with five shows scheduled for Brixton Academy. The four-piece will move onto Manchester and Glasgow before visiting the rest of Europe towards the end of March.
Listen to The 1975's Ugh:
Full list of The 1975 UK tour dates
4 March – O2 Brixton Academy, London
5 March – O2 Brixton Academy, London
7 March – O2 Brixton Academy, London
8 March – O2 Brixton Academy, London
9 March – O2 Brixton Academy, London
12 March – O2 Apollo, Manchester, London
13 March – O2 Apollo, Manchester, London
14 March – O2 Apollo, Manchester, London
15 March – O2 Apollo, Manchester, London
17 March – O2 Academy, Glasgow, Scotland
18 March – O2 Academy, Glasgow, Scotland
19 March – O2 Academy, Glasgow, Scotland
20 March – O2 Academy, Glasgow, Scotland
22 March – Barclaycard Arena, Birmingham